With winter finally officially here, people everywhere are spending more time indoors and more time entertaining their loved ones. Almost inevitably, this leads people to thoughts of redecorating their home's interior.
However, people often forget their home's exterior matters, too! Everything from the color of the roof to the design of the front door to the doormat you use makes a big difference in the appearance of your home.
While the former two of these three are a little bit more difficult and expensive to change, upgrading your doormat game is a quick and easy way to mix things up. So, in the silly spirit of the season, here are 15 funny doormats that will both improve your home's aesthetic and is sure to give your guests a good chuckle.
1. For The Perfect Mixture Of Law-Abiding Citizen And Social Introvert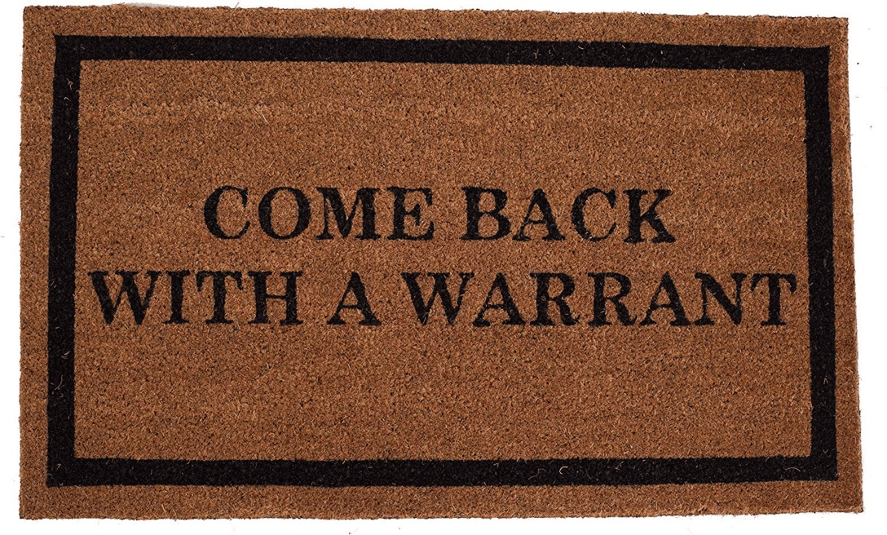 For those who'd rather go to jail than have visitors. You can find it on Amazon.
2. An Option That Is Both Funny & High-Key Relatable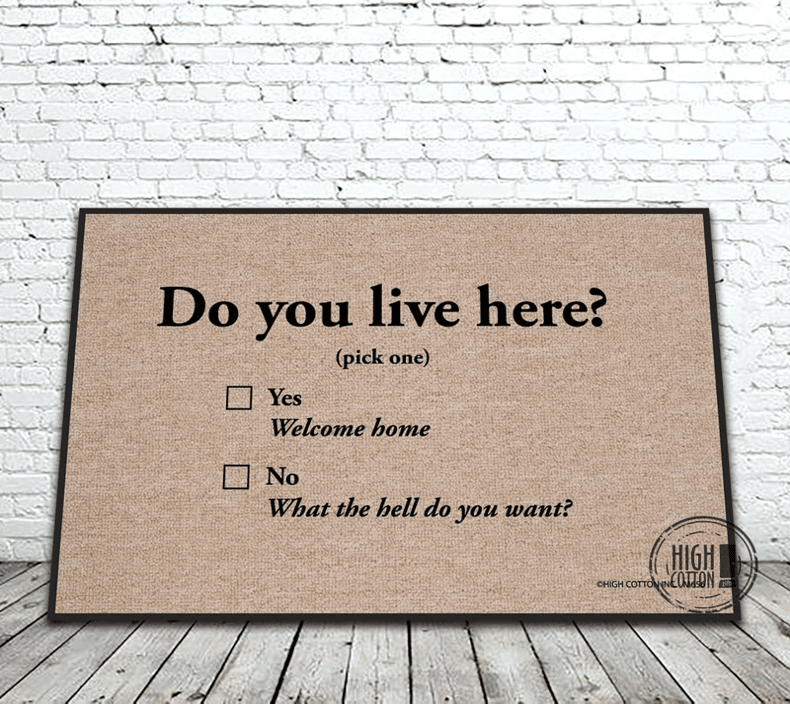 Your neighbors would be more offended if they didn't feel the same way themselves. Clever. Very clever. You can find it on High Cotton.
3. A High-Quality Mat For Those With Questionable-Quality Humor
Do you love dad jokes? Do you love displaying your dad jokes for all your guests and/or neighbors to see? If so, this is a mat-ch made in heaven. You can find it on Amazon.
4. For Your "Star Wars"/"Mandalorian" Aligned Friends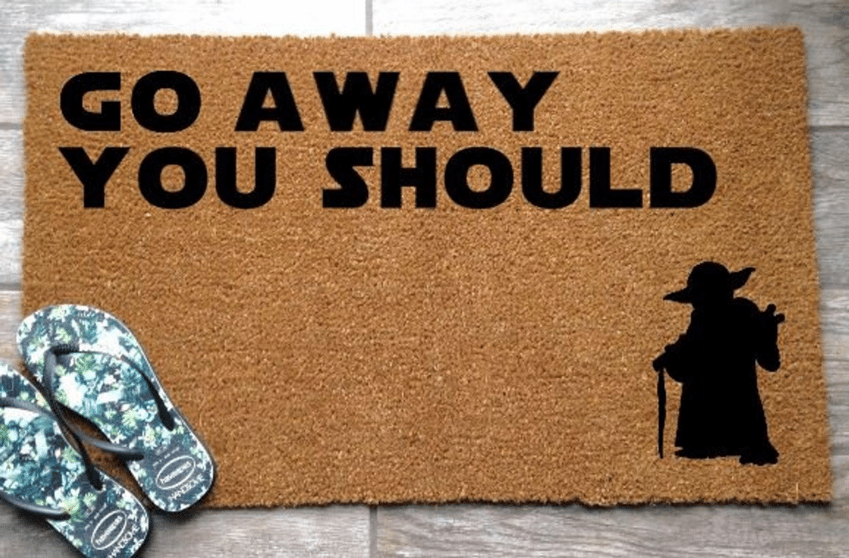 For when you want to give your guests a hint while saying nothing and being culturally relevant. You can find it on Etsy.
For All Afraid of "Boring" Welcome Mats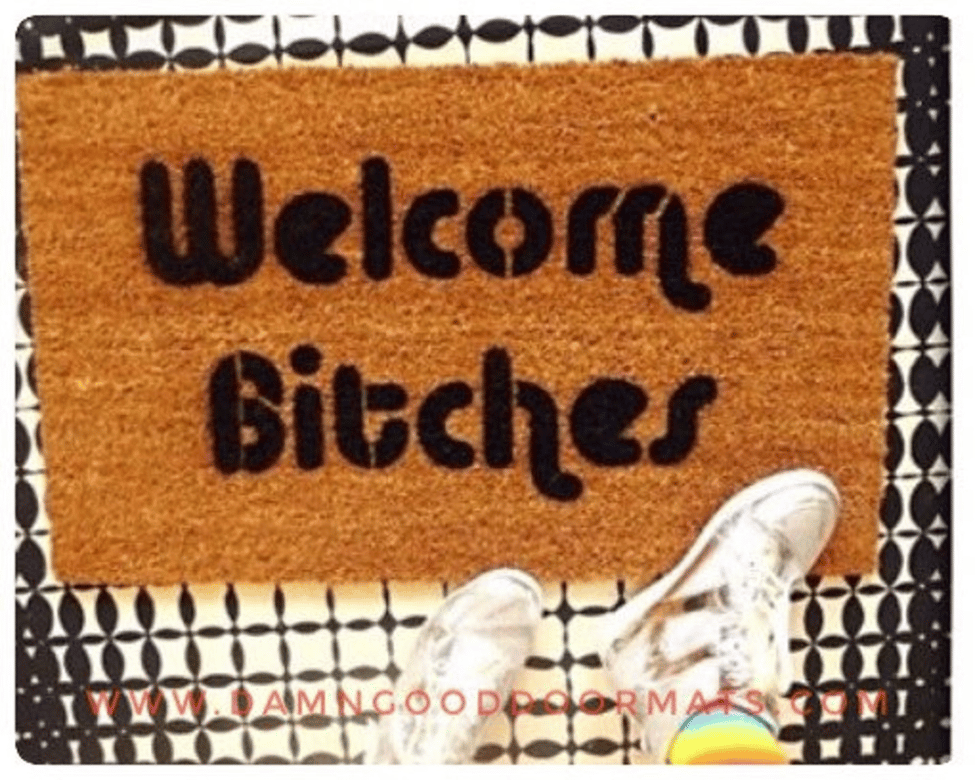 Have you ever looked at a doormat and thought to yourself, "Not enough profanity?" Don't worry; this funny mat should meet your standards. Find it on Etsy.
6. A Little Something for the Dog Lovers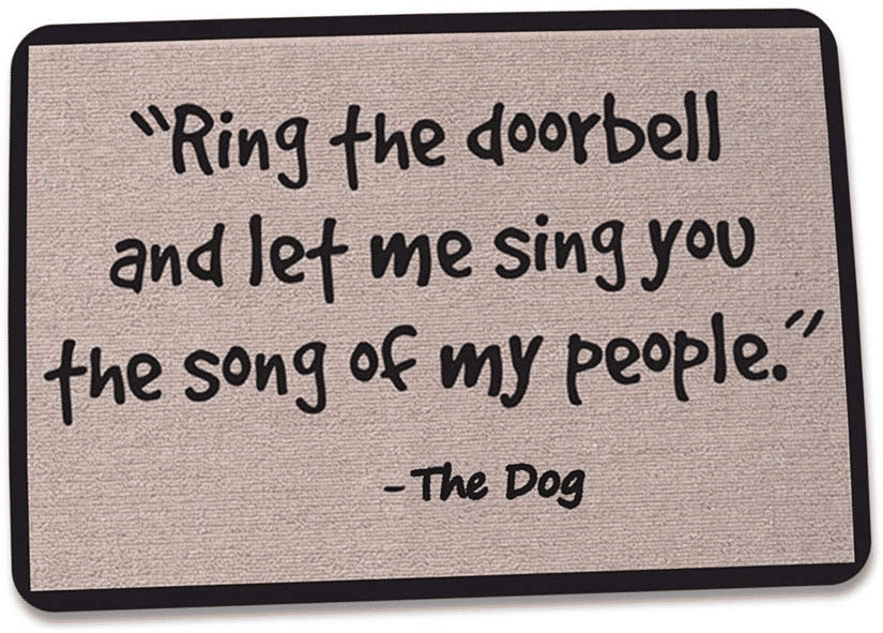 Your guests will find it funny, but they'll learn. Let it never be said that you didn't give them a fair warning. Find it on Amazon.
7. A Taco-Themed Mat Because Why Not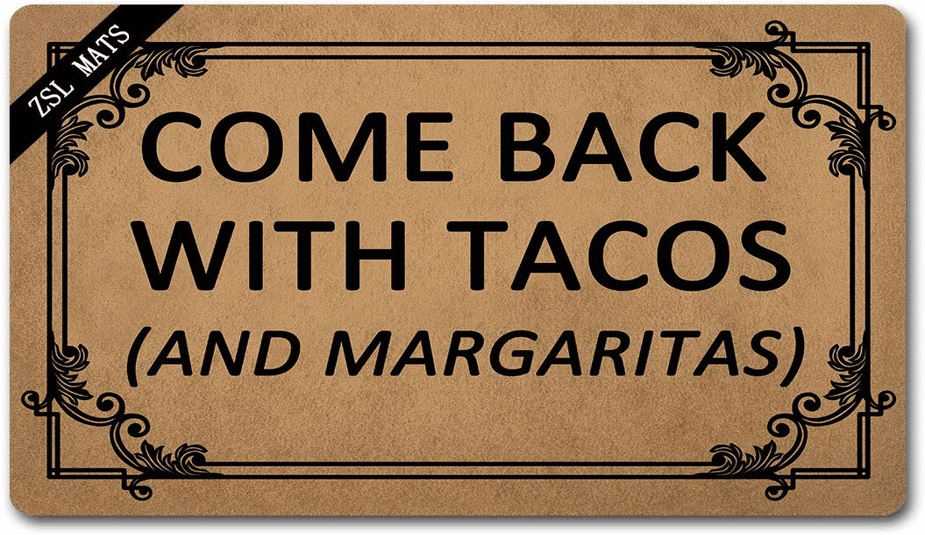 It's good to have clean-cut expectations for the people around you. Why not list them right on your welcome mat? You can find it on Amazon.
8. For Those Wanting An Air Of Mystery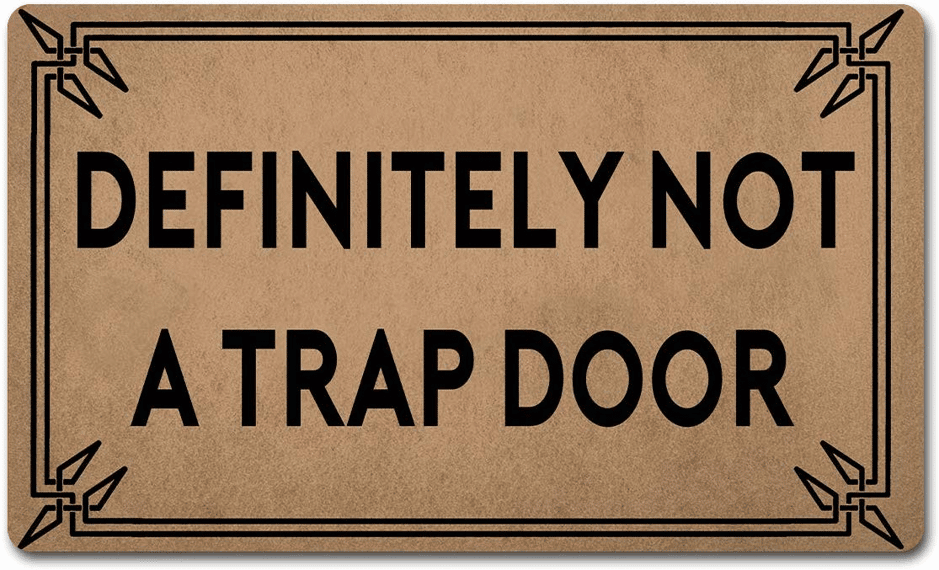 Is it a trap door, or isn't it a trap door? The world may never know – but you'll know, and that's what counts. You can find it on Amazon.
9. An Option For Just About Everybody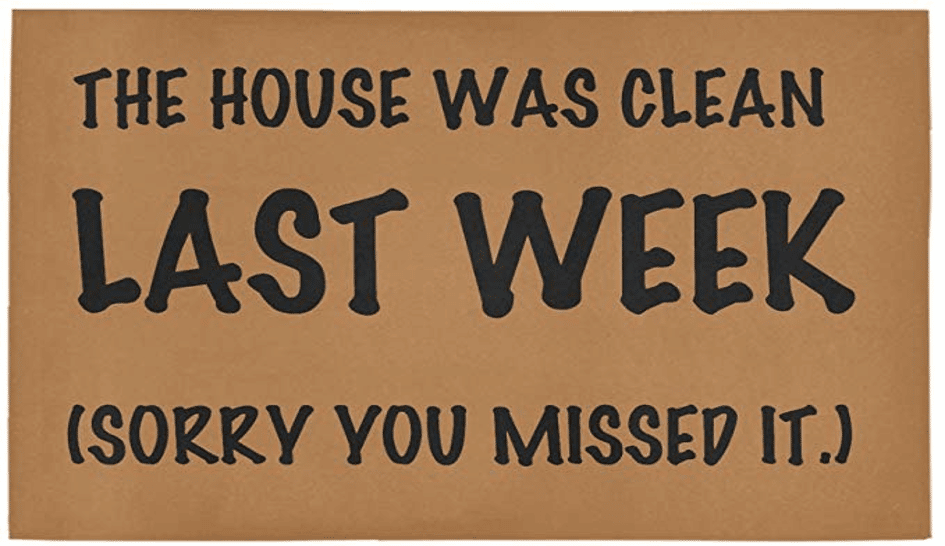 This doormat strikes the right balance of humor and apologetic attitude. You can find it on Amazon.
10. Cheeky But Probably True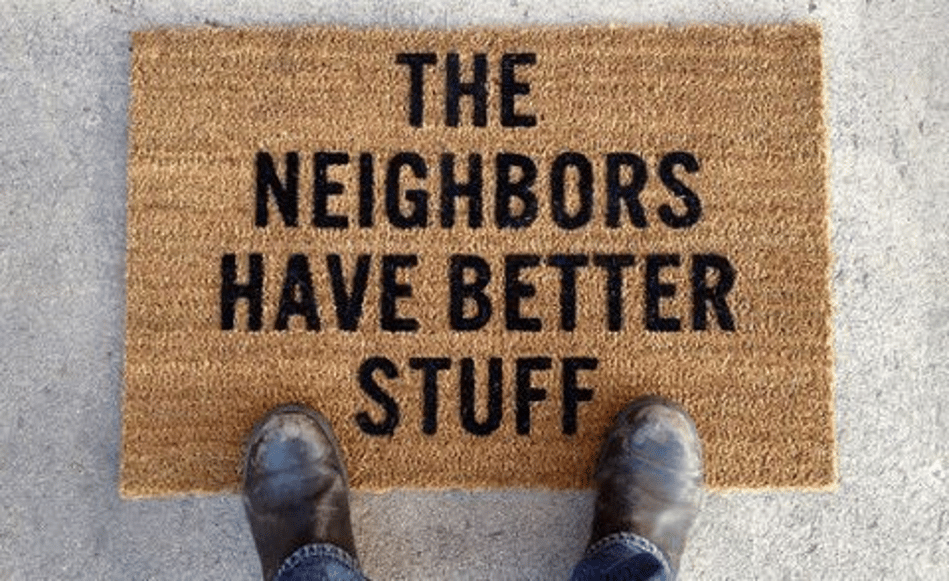 Good Housekeeping wants you to park this in your entryway, and we totally agree. It will undoubtedly give all your guests and neighbors a welcome chuckle. Well, maybe not the neighbors with better stuff. Buy it for yourself on Etsy.
11. For All Of You Christmas Vacation-ers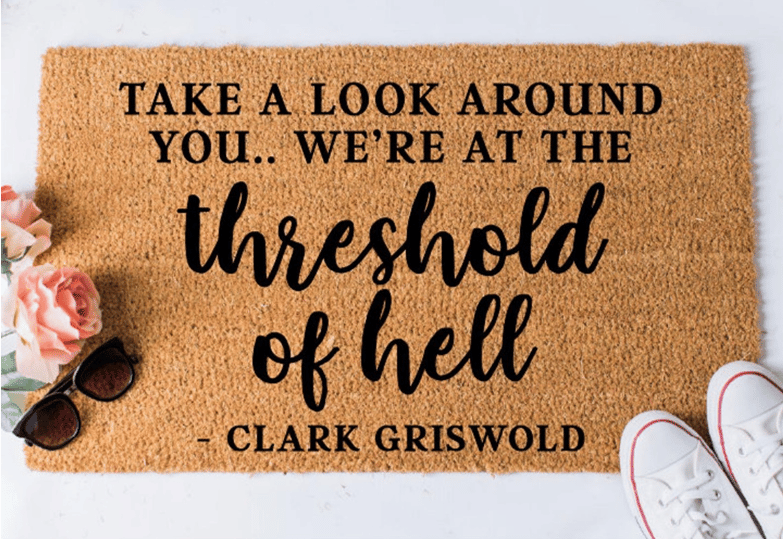 Like, the actual threshold of hell or figurative? Whatever. Either way, it seems especially poignant right now around the holidays. Get one yourself on Etsy.
12. For Those Wanting To Say "Leave" Without Actually Saying It

It may be funny, but it is a good reminder. Just saying. Find it on Etsy.
13. A Good Option For Those Who Love Packages And Hate People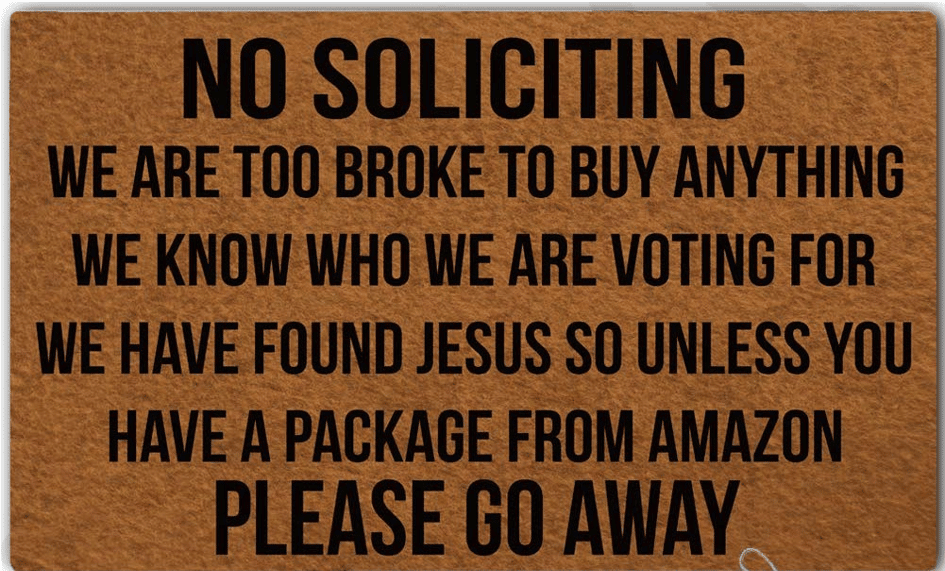 Perfect for those who don't have any money because they spent it all on Amazon. Buy it on Amazon.
14. To Let People Know You Believe In Southern Hospitality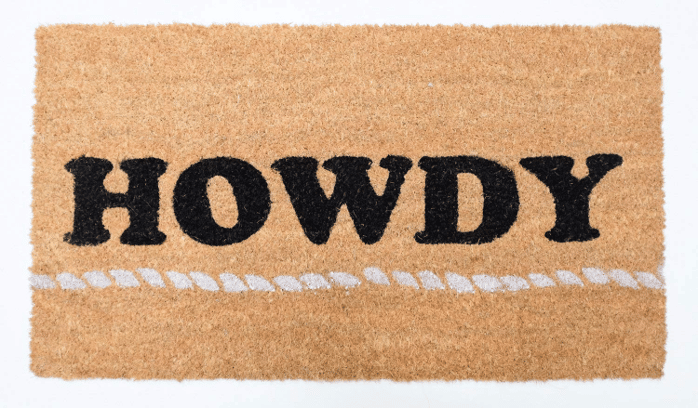 A welcome mat for southern cowboys or maybe just Toy Story enthusiasts. You're welcome. Buy it on Amazon.
15. For those Who Watch Entirely Too Much SVU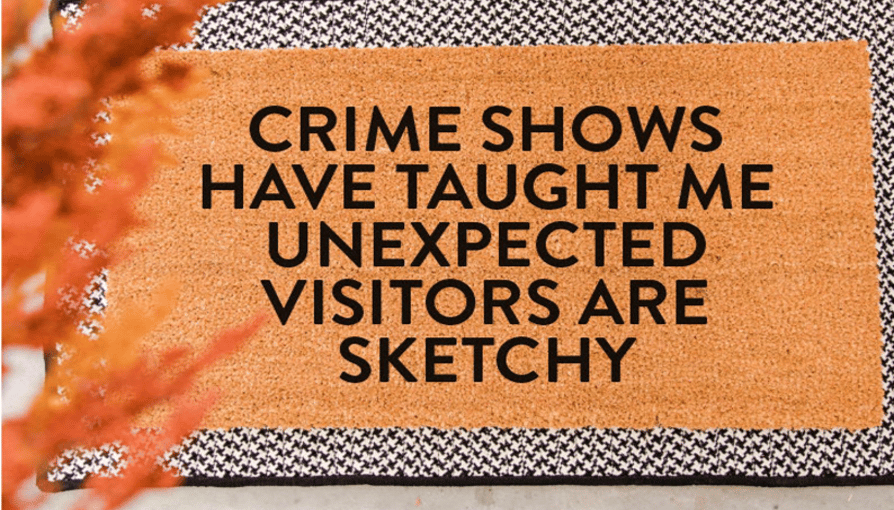 Sometimes it just pays to be paranoid. Purchase it on Etsy.
If you are interested in more lifestyle-related articles and information from us here at Notilizer, then we have a lot more to choose from.