Geek culture is all about making the mundane a little more fantastical. Why not extend this attitude into the kitchen? Not sure where to start? Don't worry. Here are ten kitchen tools fit for a geek that will make your cook time more comfortable and more fun than ever before.
1. Death Star Waffle Maker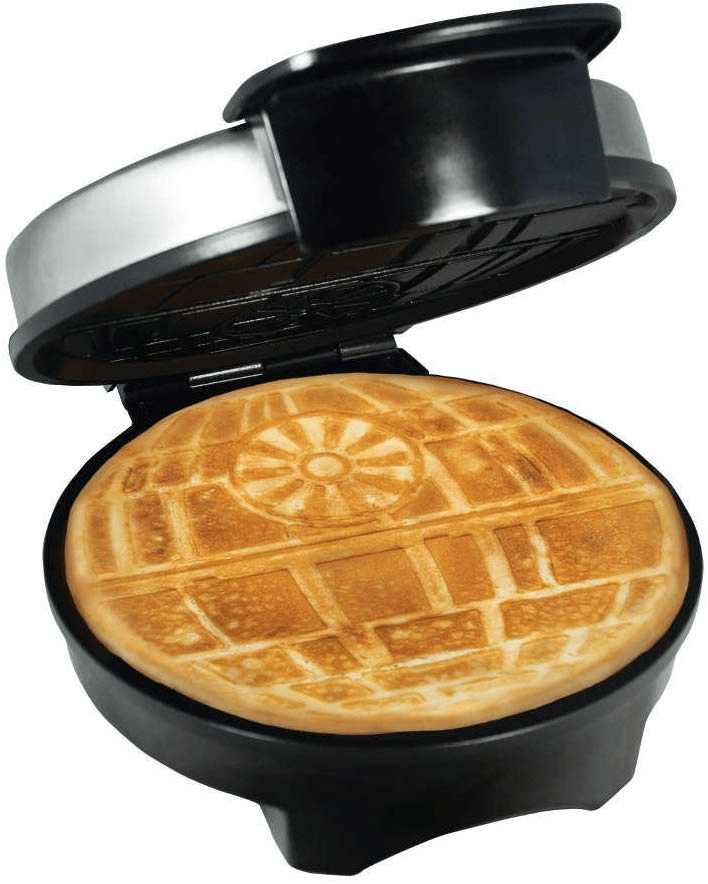 What's better than a giant space station with a crazy super laser? The answer: waffles in the shape of said space station! Make that a reality whenever you want it by buying this super cool Death Star waffle maker today. It will make your breakfast both 100 times more waffle-y and 100 times more Star Wars-y. What's not to love?
2. Sonic Screwdriver Bottle Opener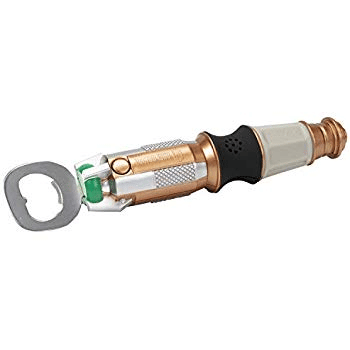 All good Whovians know that The Doctor's sonic screwdriver doesn't work on wood. Well, it does work on metal now thanks to this nifty bottle opener. It even comes fully equipped with sound effects so you too, can feel as capable as our favorite timelord. Just be careful not to reverse the polarity!
3. Deadpool Knife Block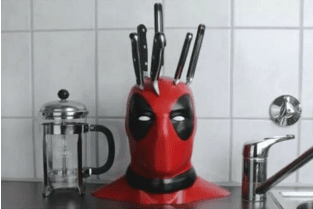 Are you all about maximum effort in the kitchen? Well, bump it up a notch and make your cooking a little cooler thanks to this Deadpool knife block. Designed to look like our favorite 4th wall-breaking psychopath, this is one of the coolest geeky kitchen tools you can buy today.
4. Harry Potter Spice Jars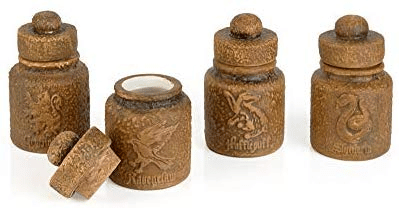 Geek culture is all about injecting a little magic into the mundane. What could be a more perfect way to do this than with some Harry Potter-themed spice jars? Emblazoned with the four house mascots and made to look like they came straight from Herbology, these jars will definitely bring a little magic into your kitchen.
5. Dragon Egg Cookie Jar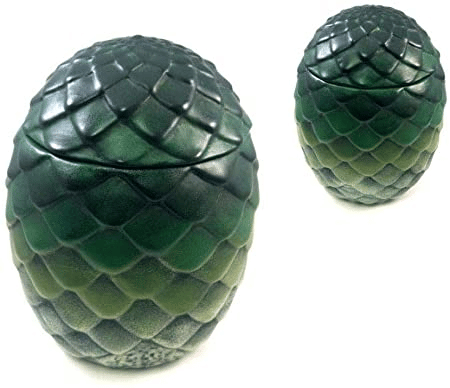 Whether you're a huge Game of Thrones fan or just a lover of dragons, this dragon egg cookie jar is perfect for hoarding all your cookies (or, alternatively, your greatest treasures!). Do be careful where you place it, though, because it's ceramic and as breakable as all your favorite GoT characters. You've been warned.
6. Pokeball Bento Box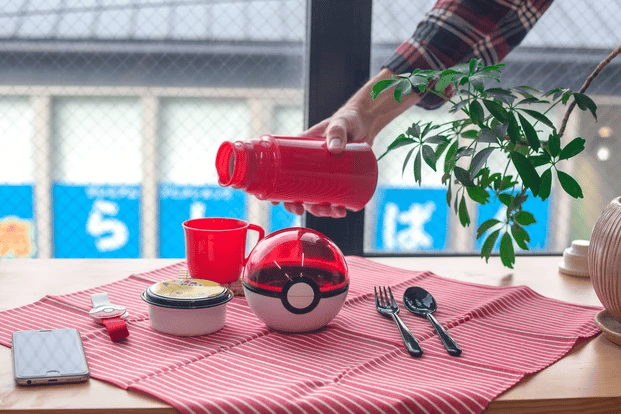 While Pokémon are usually what takes up residence inside Pokeballs, your food will be a fitting replacement in this unique bento box. With two separate compartments and a 370 ml capacity, it will be the perfect home for small lunches and snacks alike. Don't bother throwing it at anybody, however. Unfortunately, there's not nearly enough space to hold any powerful creatures.
7. Comic Book Hero Cookie Cutter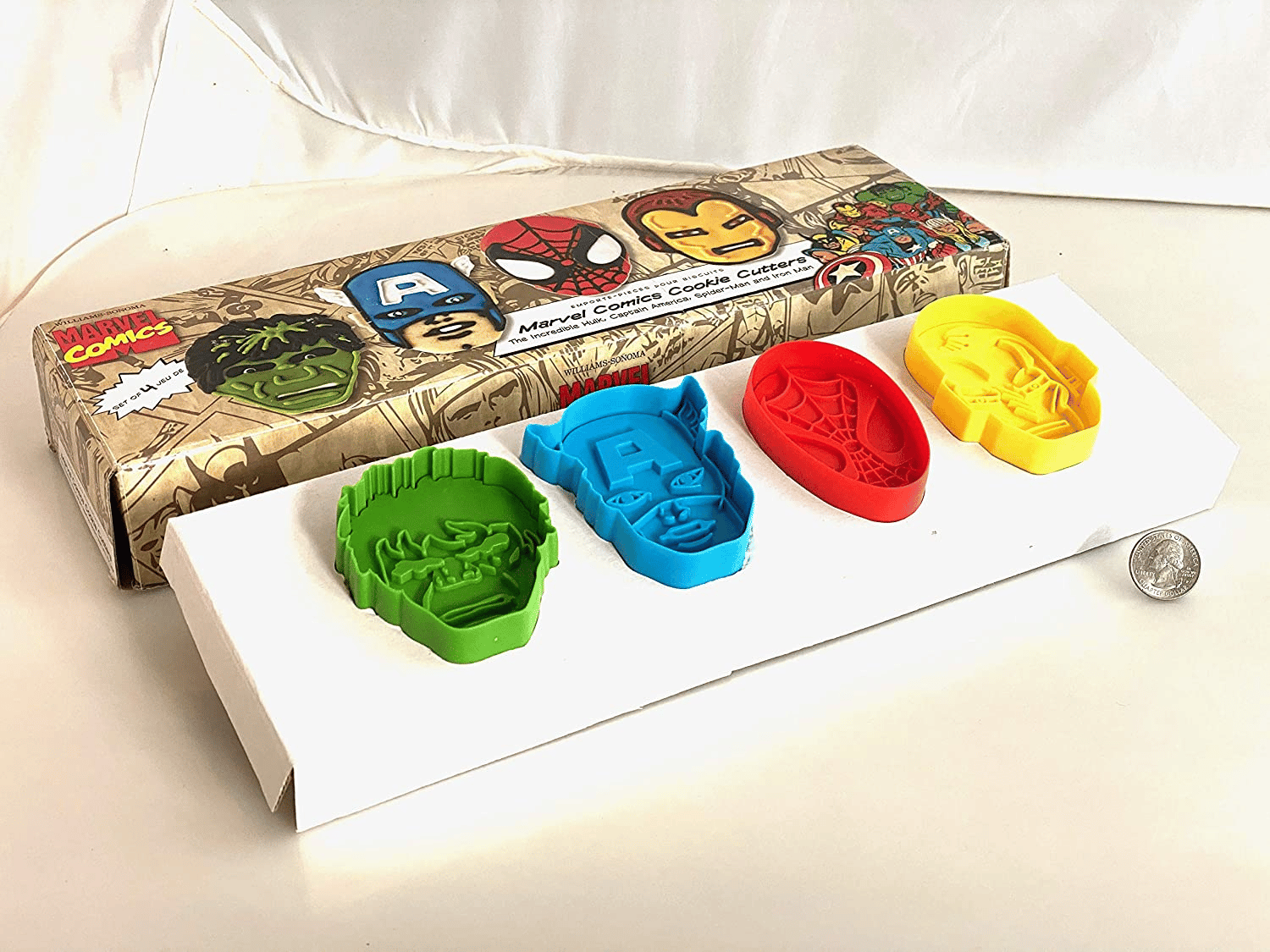 If you're going to buy that dragon egg cookie jar, you're going to need some cookies to fill it with. Instead of buying store-bought, why not up the geek quotient even more and make some of your own with these superhero cookie cutters? In the shapes of the Hulk, Captain America, Iron Man, and Spiderman, they'll surely save the day – or snack time, at least.
8. Krusty Krab Spatula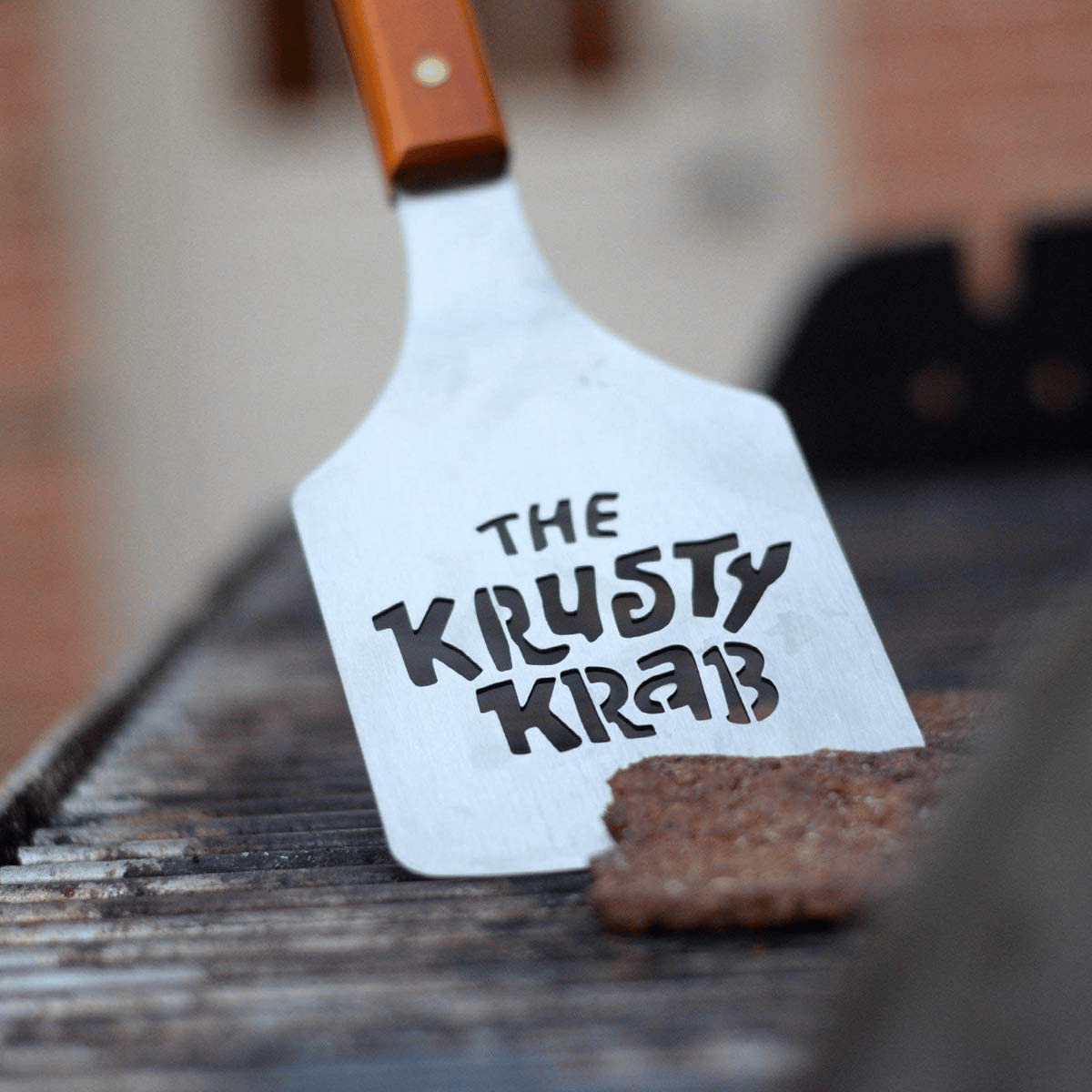 Grilling season is almost here, and that means you'll need a trusty spatula by your side. What better spatula to pick up than this Krusty Krab one? With an extra-long heat resistant handle, quality construction, and a Sponge-approved logo, it will have you yelling "I'm ready" in no time. For the SpongeBob nerds out there, there's no better geeky kitchen tool out there.
9. Anime Rolling Pin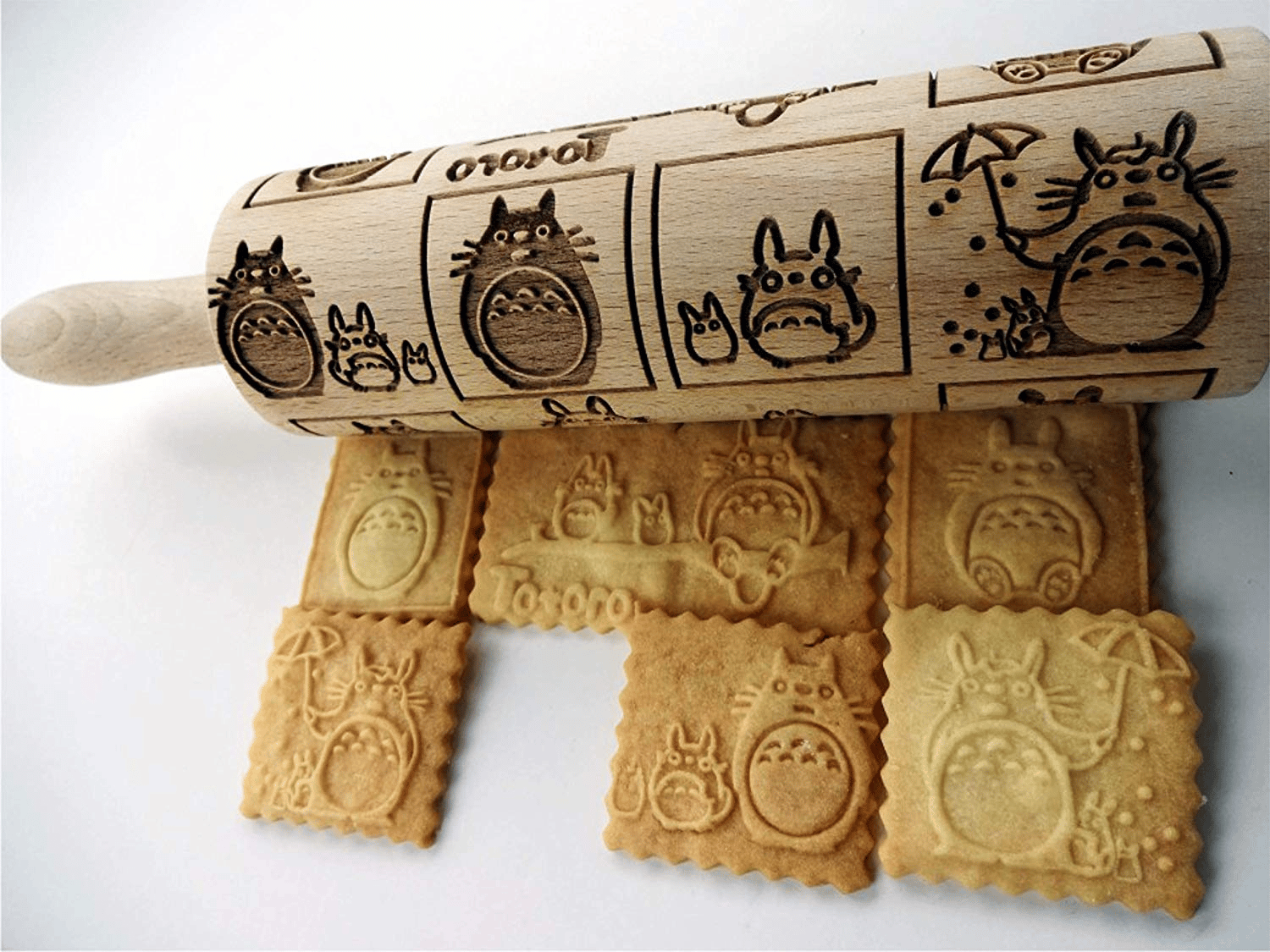 Are you interested in bringing the whimsey and magic of Miyazaki's classic anime into your kitchen? Look no further than this Totoro rolling pin. Handmade with pure beech wood and laser engraved, it is just as sturdy as it is adorable, providing you with many years of Studio Ghibli baking joy.
10. Lord Of The Rings Potholders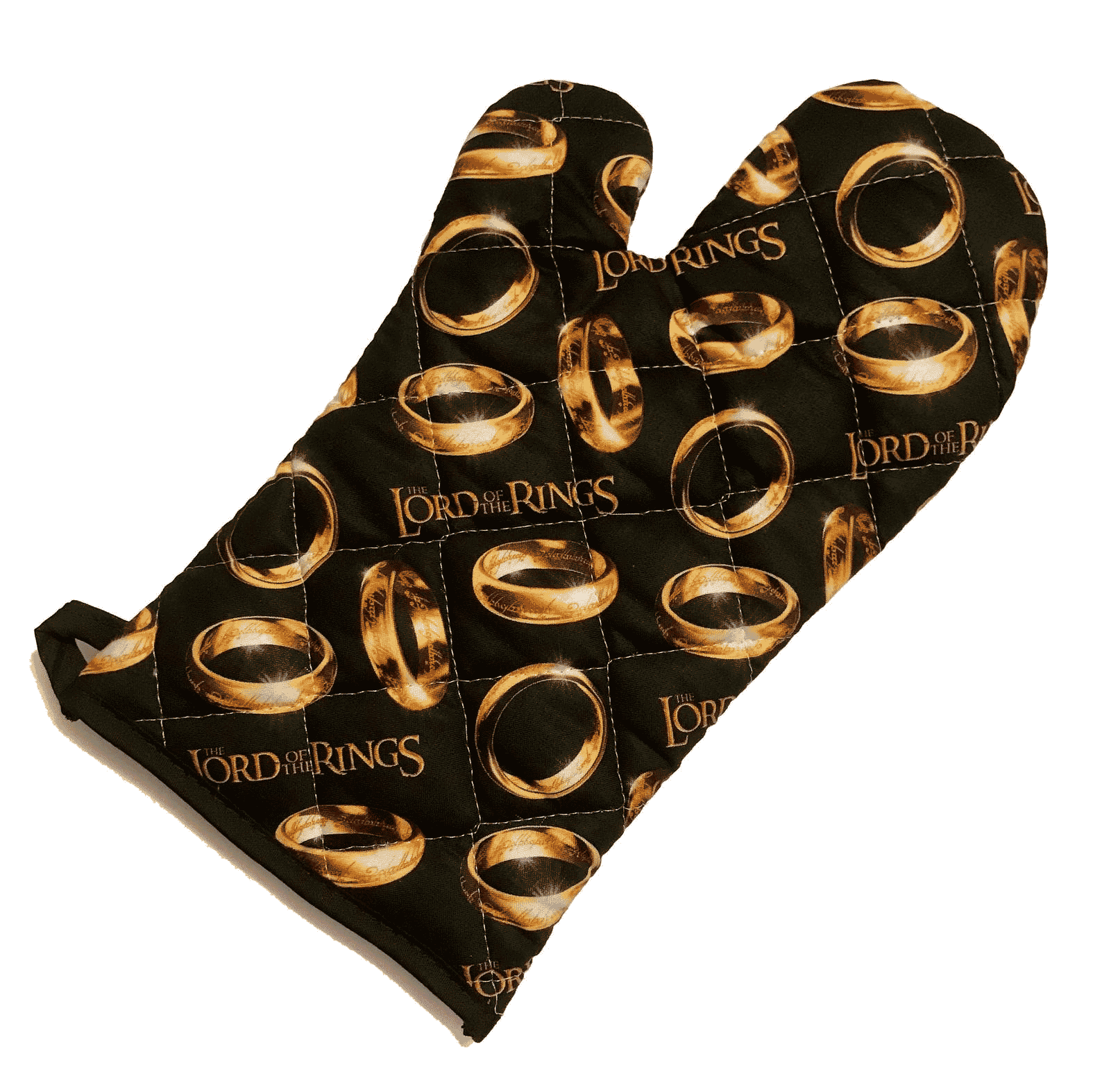 If you're a Lord of the Rings fan, then you know all about the importance of getting your seven square meals a day! With all that cooking, though, you need a good set of oven mitts. Look no further than these LOTR-themed potholders. Constructed of sturdy quilted cotton and made with plenty of coverage, they'll keep your hands safe from second breakfasts, elevensies, and suppers for years to come.
If you are interested in more watercooler-related articles and information from us here at Notilizer, then we have a lot more to choose from.