Throughout recent years, professional culture has undergone a huge change, morphing from the buttoned-up, uber-formal one of the past into the more relaxed and free-flowing one we know today. While it hasn't come without bumps in the road, it's been hugely beneficial, providing workers with more space for personal expression and providing them with a less-stressful work environment that allows them to become more productive.
It's also had a huge impact on problem-solving and the ability to innovate, unsurprising as it has been proven that our environment impacts our creativity. Some major corporations have taken this all to a new extreme though. While most have mainly embraced more modern aesthetics and a laxer dress code, brand heavyweights like Facebook, Google, and others have sought to completely buck tradition.
Combining open, flexible workspaces, bold & bright aesthetics, devoted relaxation spaces, and a seemingly limitless amount of whimsical/fun daily recreational options, these companies are blurring the line between work and play in a way that has never been done before. The result: employees that feel happier, more fulfilled, less stressed, and more imaginative as a result of it all.
So, just certain office designs and setups can cause this big of an impact? Yes! Curious to see some of the biggest and best? Well, you've come to the right place. Here are 15 crazy office designs that help employees boost their productivity and embrace their creative side, all while having a little fun along the way.
1. Google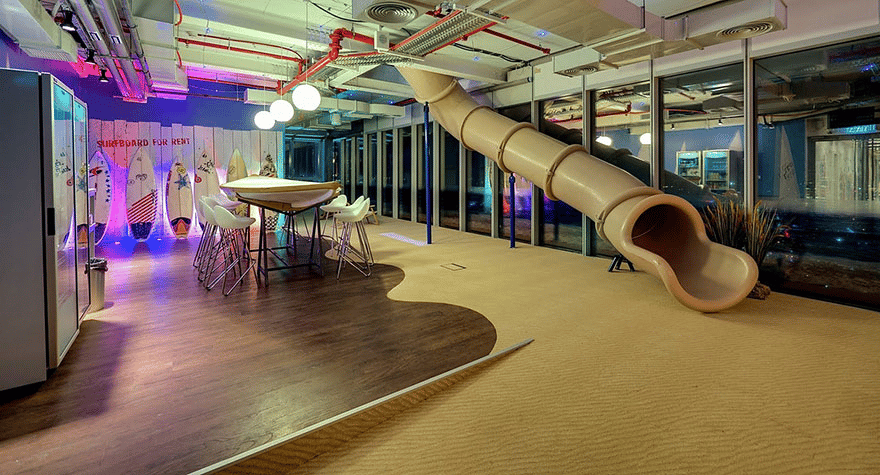 Sometimes, embracing your creativity means embracing your inner child. And what better way to do that than by taking a ride down a slide in the middle of the workday? We knew there was a reason we loved Google.
2. Nokia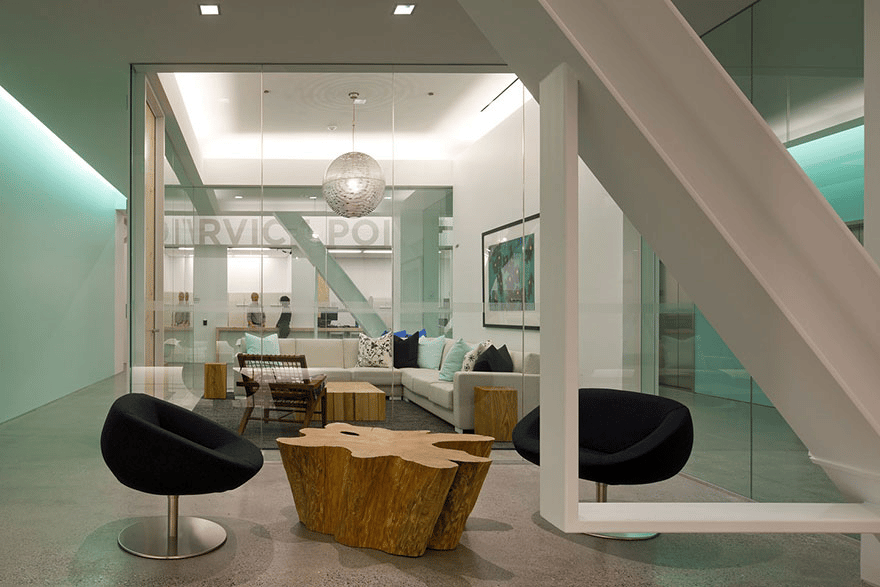 When you think of Nokia, you probably think of their old school phones. Turns out, they're everything but old school, especially when it comes to their incredible offices.
3. Lego HQ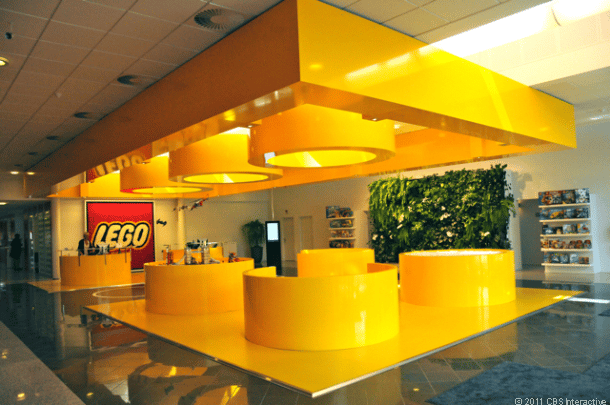 Because what could be more inspiring and creativity-inducing than Legos? The answer is nothing.
4. Microsoft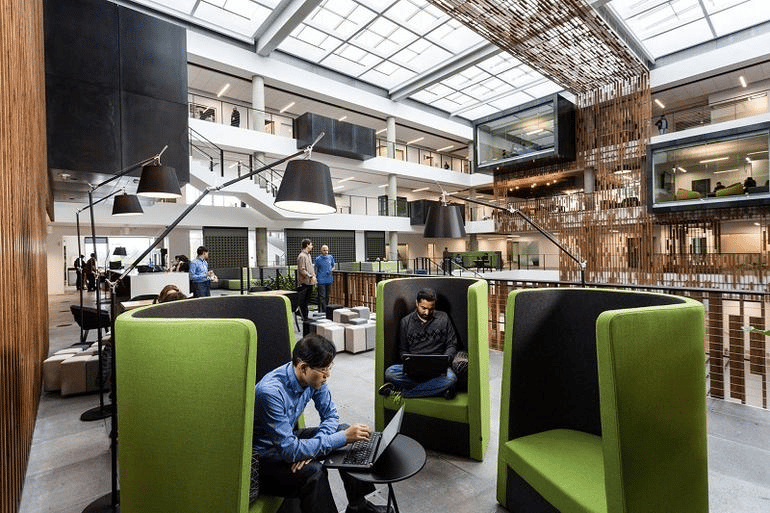 With wide-open, comfortable spaces and clean, modern architecture, Microsoft's offices make coming up with innovative ideas all the easier.
5. Selgas Cano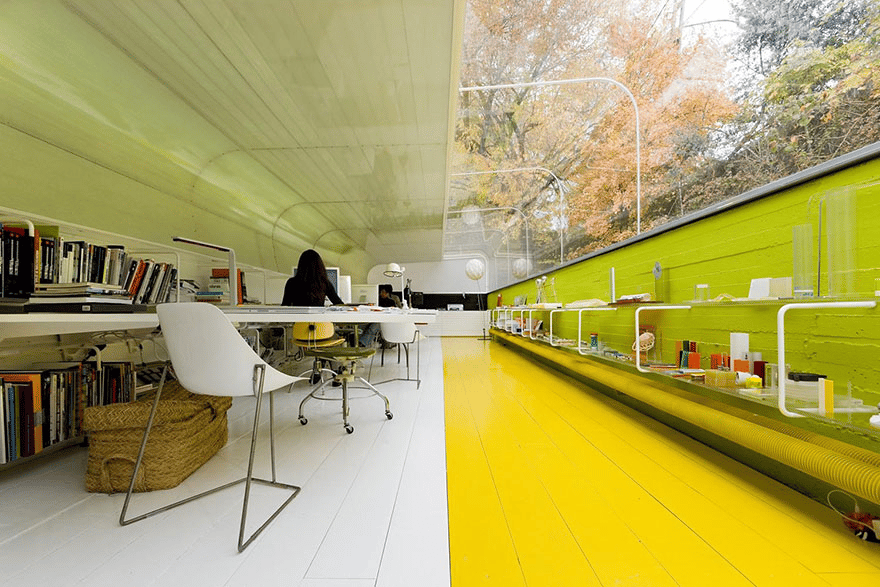 Where office spaces and nature meets, that's where you'll find Selgas Cano's office. With nothing except glass separating you from gorgeous surrounding Madrid, the creative process can't help but flow more naturally.
6. Dropbox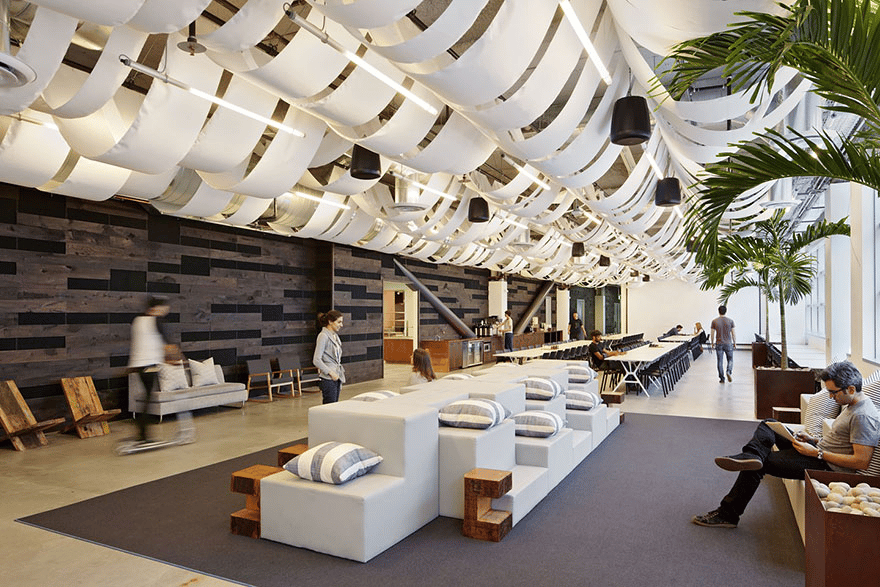 Looking more like a communal, utopian home than a 21st-century office space, Dropbox's crazy office simultaneously feels relaxing and inspiring – the perfect mixture for encouraging innovation.
7. Uber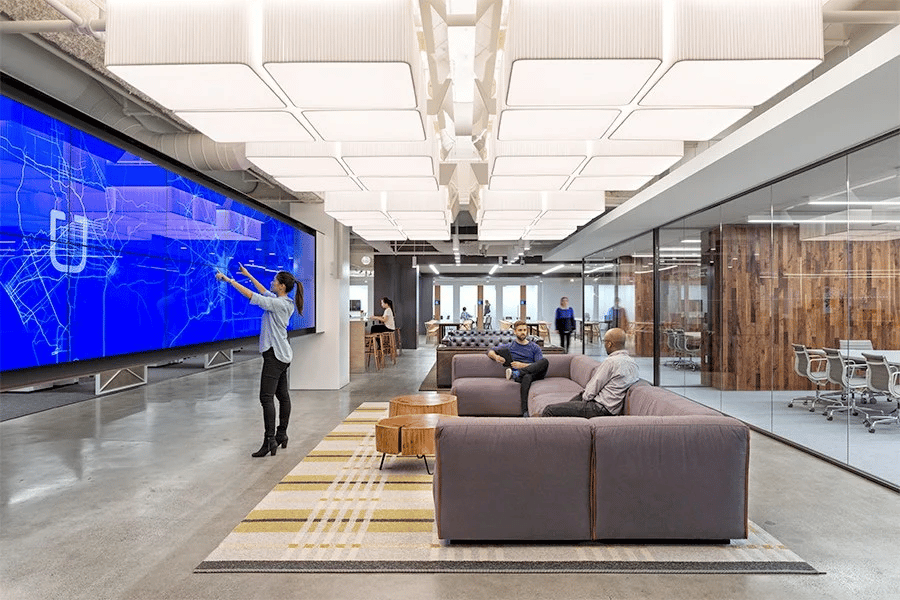 Leave it to Uber to have some of the sleekest, most incredible minimal spaces out there. It may not be flashy like others on the list, but it does everything upright for its employees.
8. Autodesk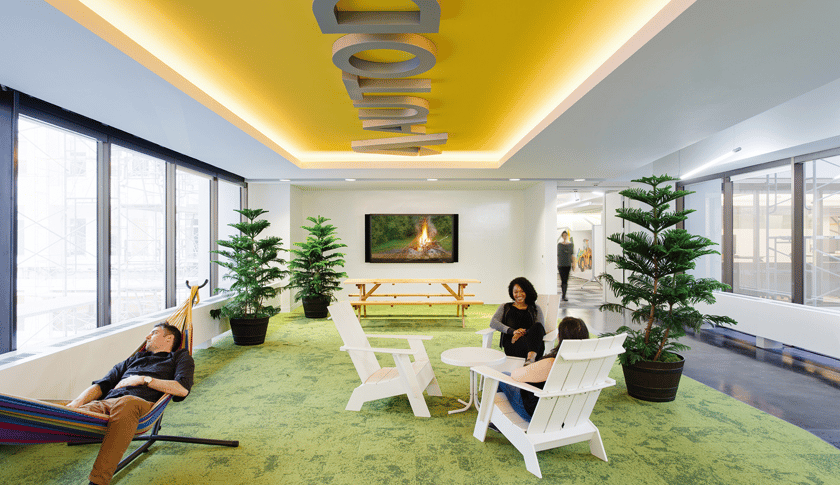 Creative problem-solving and ingenuity can take its toll. Luckily, this crazy office design gives employees a place to kick back, relax, and recharge.
9. Pandora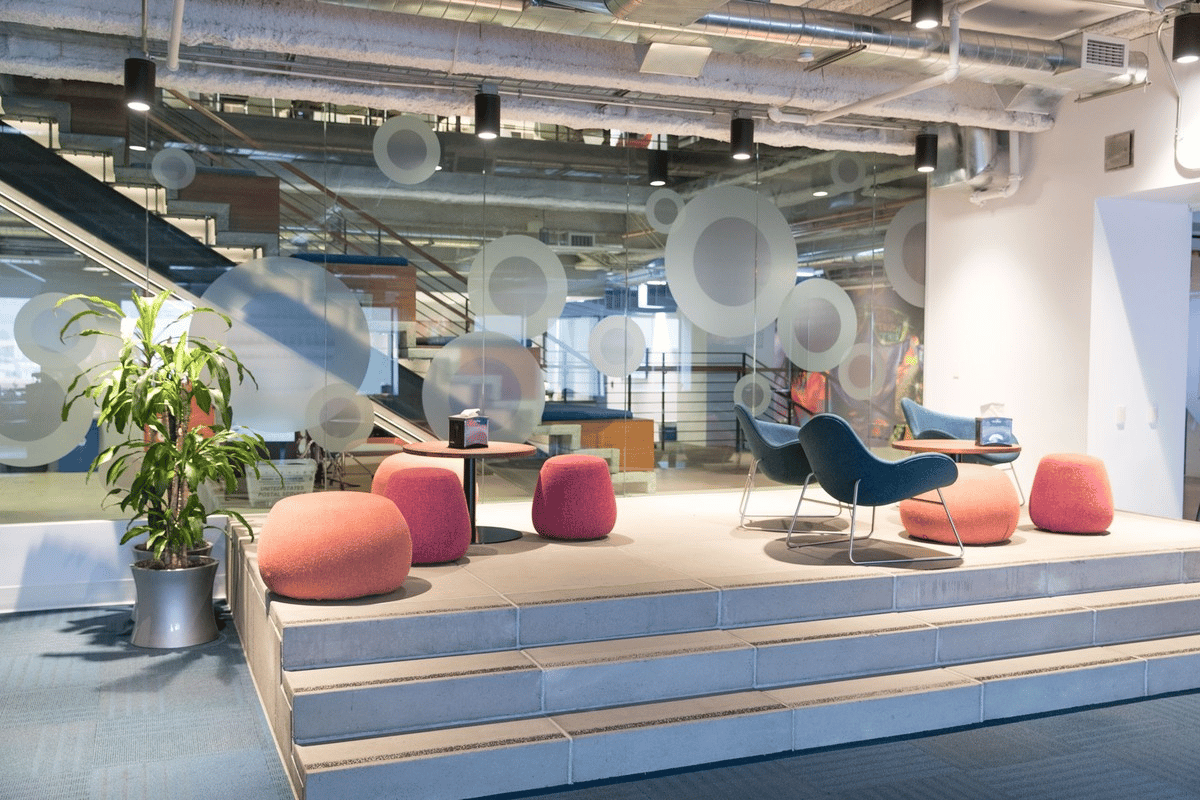 From the furniture design to the gallery-style walls to the fun but calm colors, everything about Pandora's office is perfect for supporting its workers' and giving them what they need to best function.
10. Zynga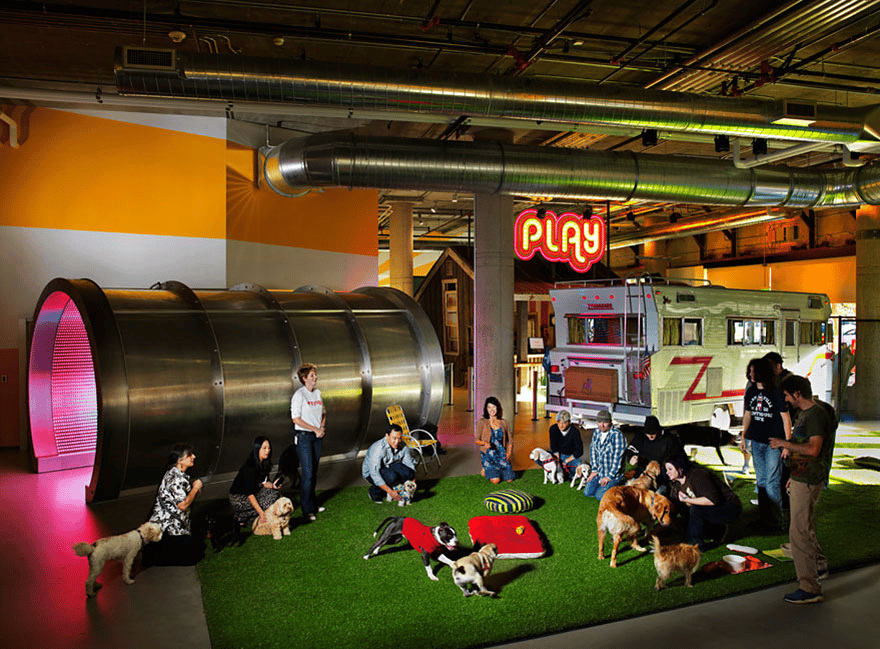 A creative office where you can not only take your dog to work, but can have a dedicated play place for them?  There surely can't be a much better place to work.
11. Pallotta TeamWorks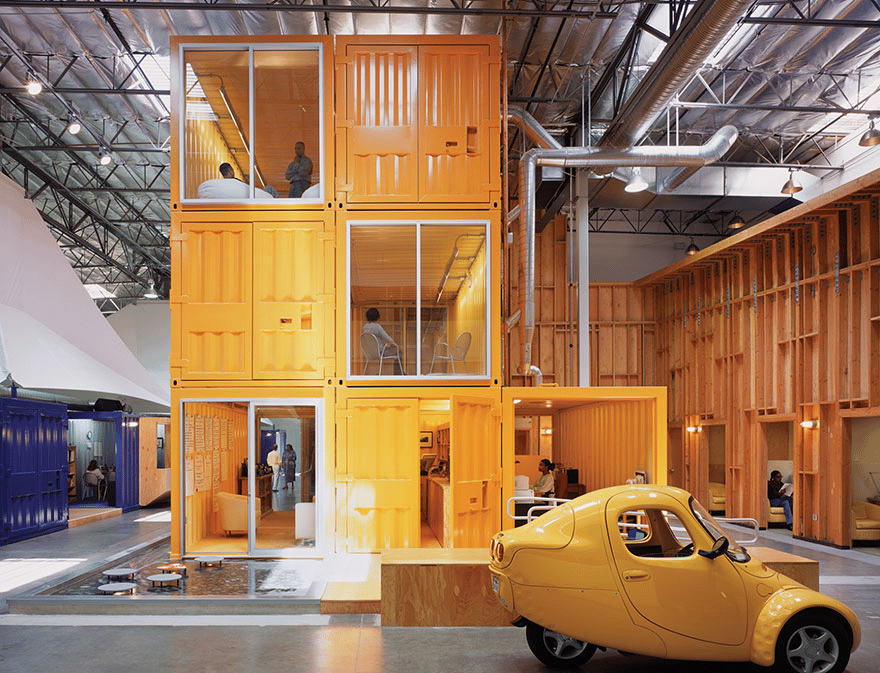 While some companies have decided offices are passé, Pallotta TeamWorks decided they just needed a little inventive revamping with some storage units and a coat of bold paint. It seems like the perfect way to support employees' creativity.
12. Corus Quay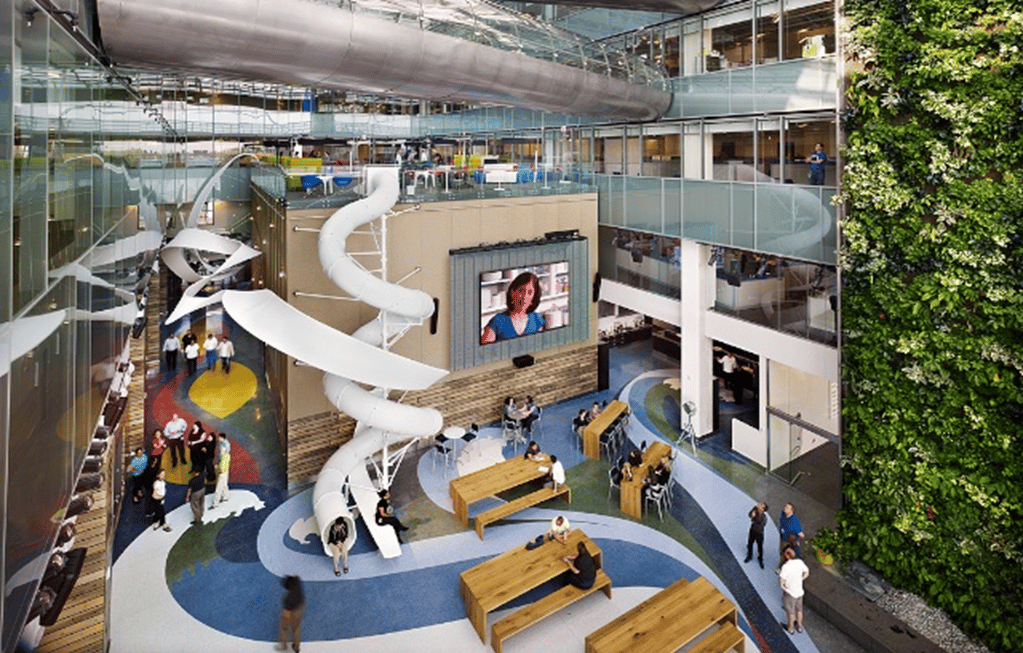 We love a good slide, but Corus Quay has plenty more than just that. With huge, open floors that feel more like a shopping mall than an office and all kinds of interesting architectural details, this office makes thinking outside the box easy.
13. Facebook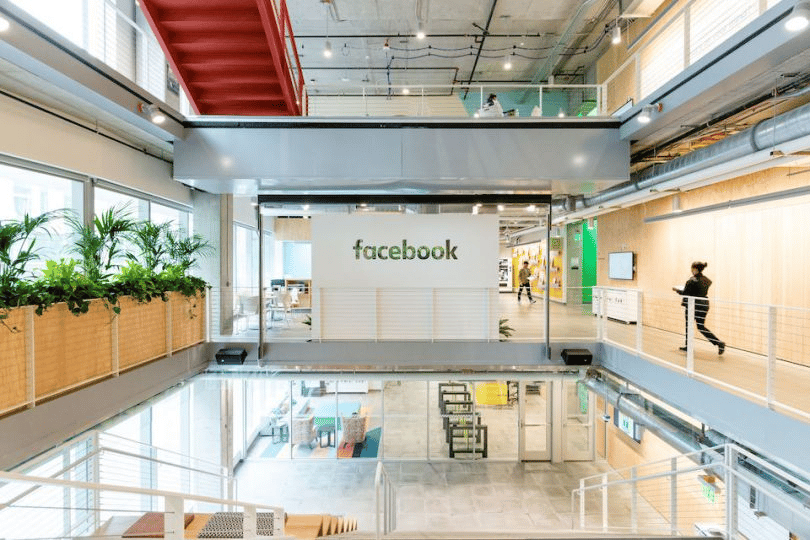 Light, airy, and open, Facebook's amazing offices instantly feel warm and welcoming. No doubt, this opens up employees to better ideas and less stress.
14. White Mountain Office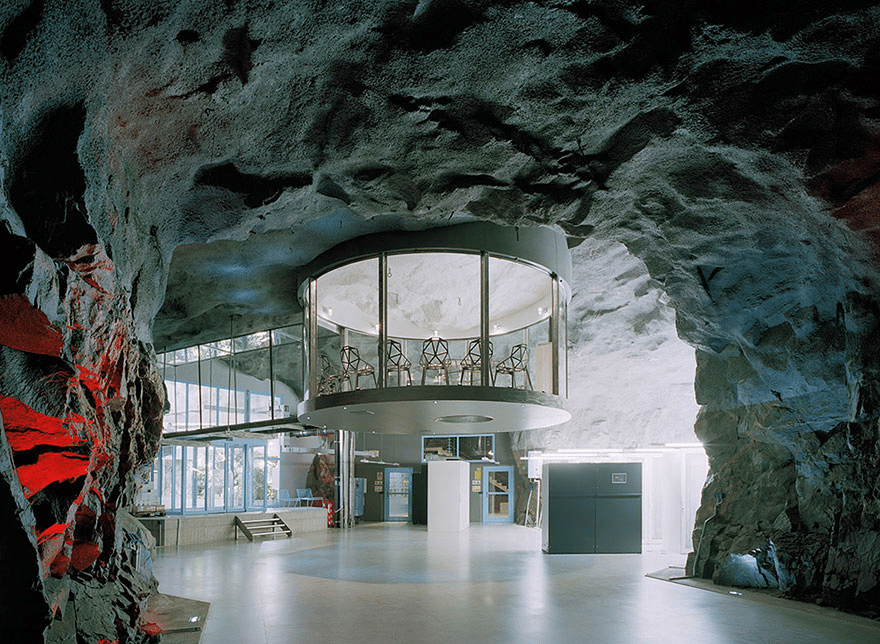 It's an underground office built under a gorgeous Stockholm mountain. Need we sing it any more praises than that? It's simply breathtaking and that can only help motivate all who work there.
15. Braintree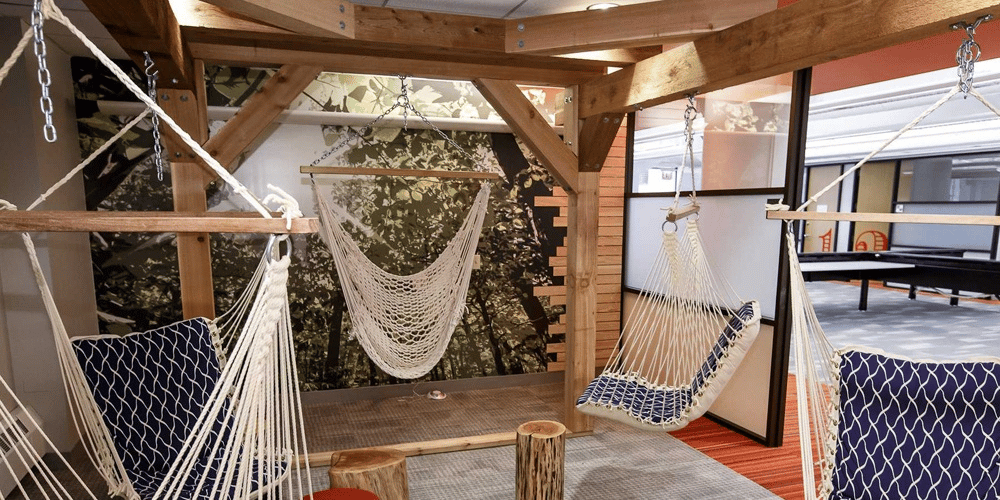 Creative thoughts and comfortable hammocks just seem to go hand in hand. Luckily, Braintree's offices seem to have already got the memo, creating a hammock room for all their dedicated employees.
If you are interested in more business-related articles and information from us here at Notilizer, then we have a lot more to choose from.