Nintendo has always been dedicated to providing unique family-oriented experiences. Nintendo's recently announced Ring Fit Adventure is a Nintendo Switch game featuring just that. Watching the trailer for Ring Fit Adventure shows that it is essentially a fitness game. If you ask Nintendo though, Ring Fit Adventure is so much more.
What Is Ring Fit Adventure?
Ring Fit Adventure is a fitness adventure game that brings the nostalgia of the Wii to the Nintendo Switch. The game comes with two new accessories that are essential to controlling the hero of the game. One accessory is called the Ring-Con and looks like a ring. The other accessory is a Joy-Con Leg Strap that fits a Joy-Con controller about your thigh.
Ring Fit Adventure puts the player in the role of a fitness hero battling a body-building dragon. Looking like a cross between a runner and a turn-based RPG, Ring Fit Adventure has you battle foes and traverse a fantasy world. By using the accessories with Joy-Cons attached to them, the player turns exercise movements into attacks, blocks, jumping, and climbing controls.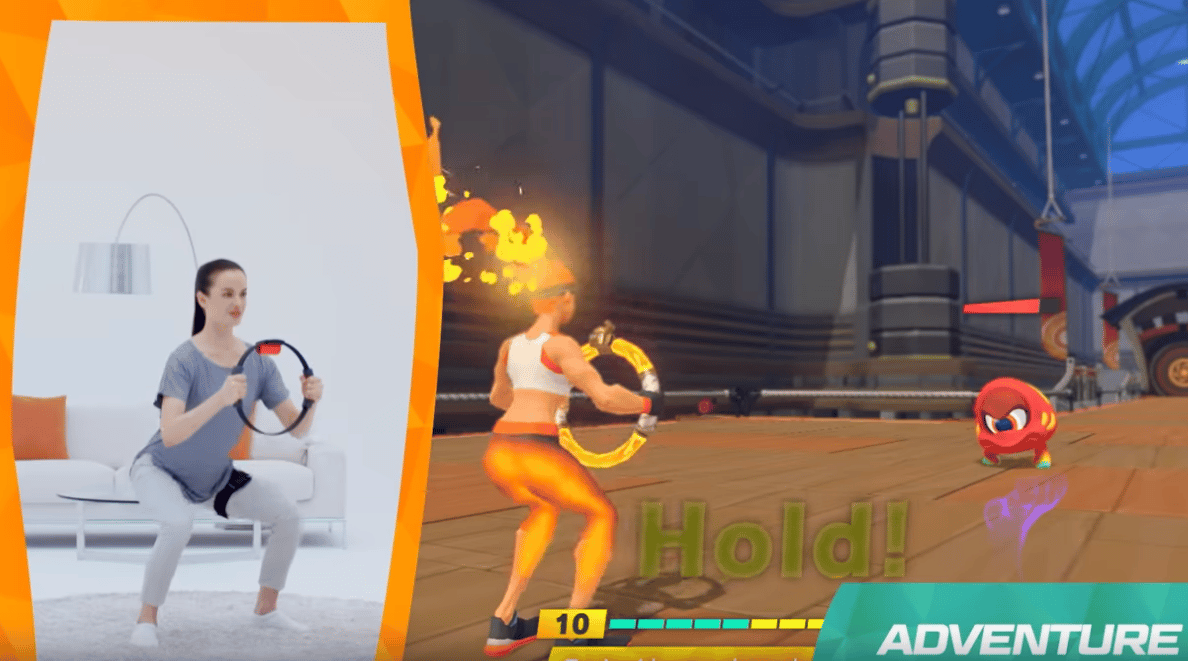 IMAGE: NINTENDO
The Controls
Different foes require specific motions to be performed. Ring Fit Adventure shows the player the correct exercise form, and how well you do them determines the power of the attack or action. In almost simple yoga-style poses that you must hold, these various poses attack and counter the creatures that your hero encounters. Defeating them gains your hero experience that is used to strengthen the hero and learn new maneuvers.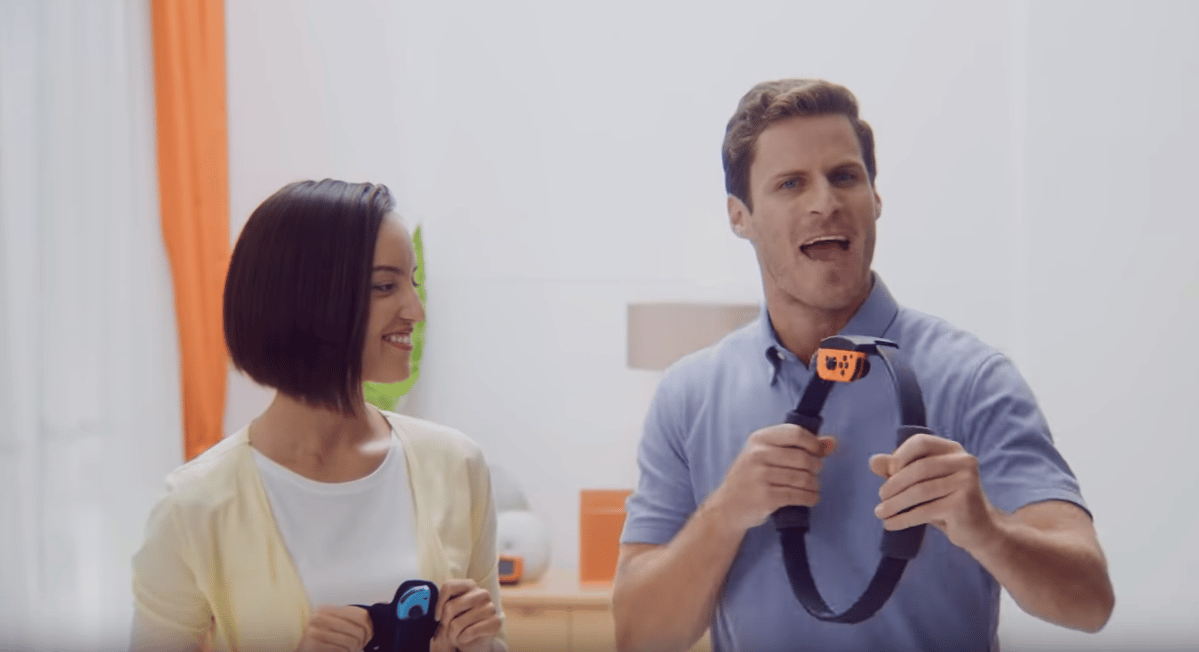 IMAGE: NINTENDO
When your hero is platforming, the exercise switches to cardio-style actions, for example, running in place moves your hero all around the stage. Pointing the Ring-Con towards the floor makes the hero jump. As you are doing so, you are collecting coins and points to show how well you are doing during each stage.
The Modes
In order to appeal to all members of the family, Ring Fit Adventure even has numerous modes. Adventure mode is the traditional fitness gamification mode described above. The Quick Play mode allows you to hop in and target specific muscle groups.
Ring Fit Adventure shows you the exercise, and you are timed to see how many reps you can do in a short amount of time. The Minigames mode pushes you to do similar exercises to get a high score.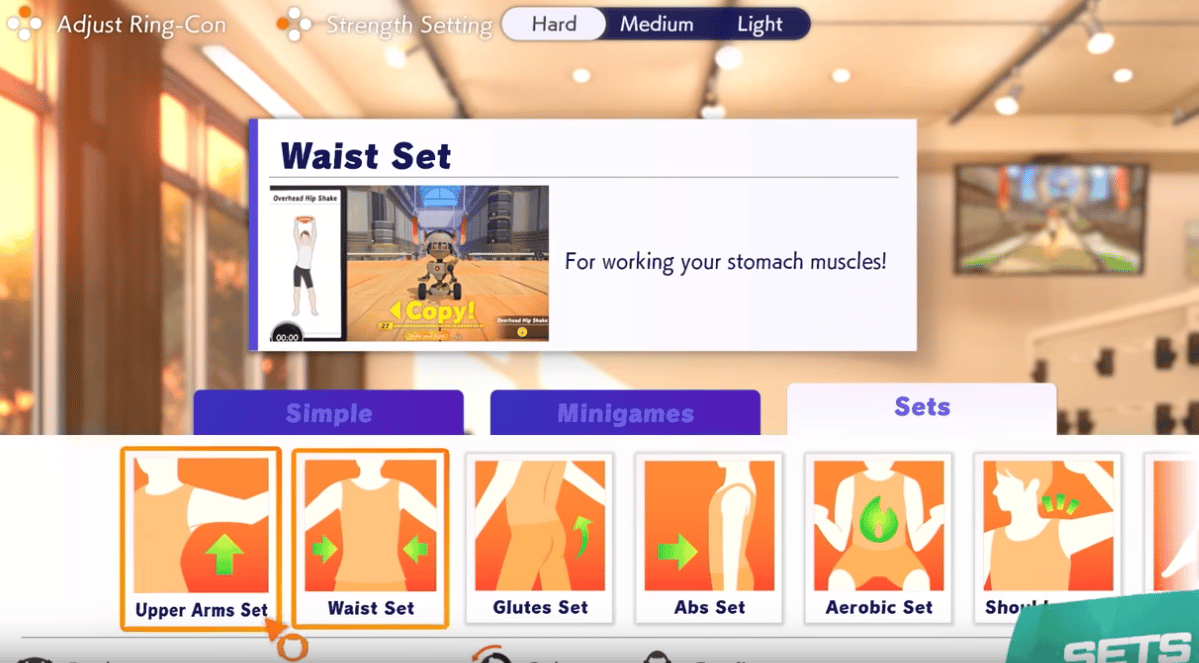 IMAGE: NINTENDO
Clearly, Ring Fit Adventure will bring back memories of playing games on the Wii. With motion controls designed to mimic exercises, Nintendo hopes to find that formula that gets Nintendo Switch users excited about staying healthy.
Nintendo also clearly wants to continue to design games that the entire family can play together. While this game is not cooperative, the trailer certainly suggests that Ring Fit adventure could be an exciting party game for all ages.
Ring Fit Adventure is only available for the Nintendo Switch at a retail price of $79.99. It is not available for the upcoming Nintendo Switch Lite console. Ring Fit Adventure will be released on October 18th, 2019.
If you are interested in more entertainment-related articles and information from us here at Notilizer, then we have a lot more to choose from.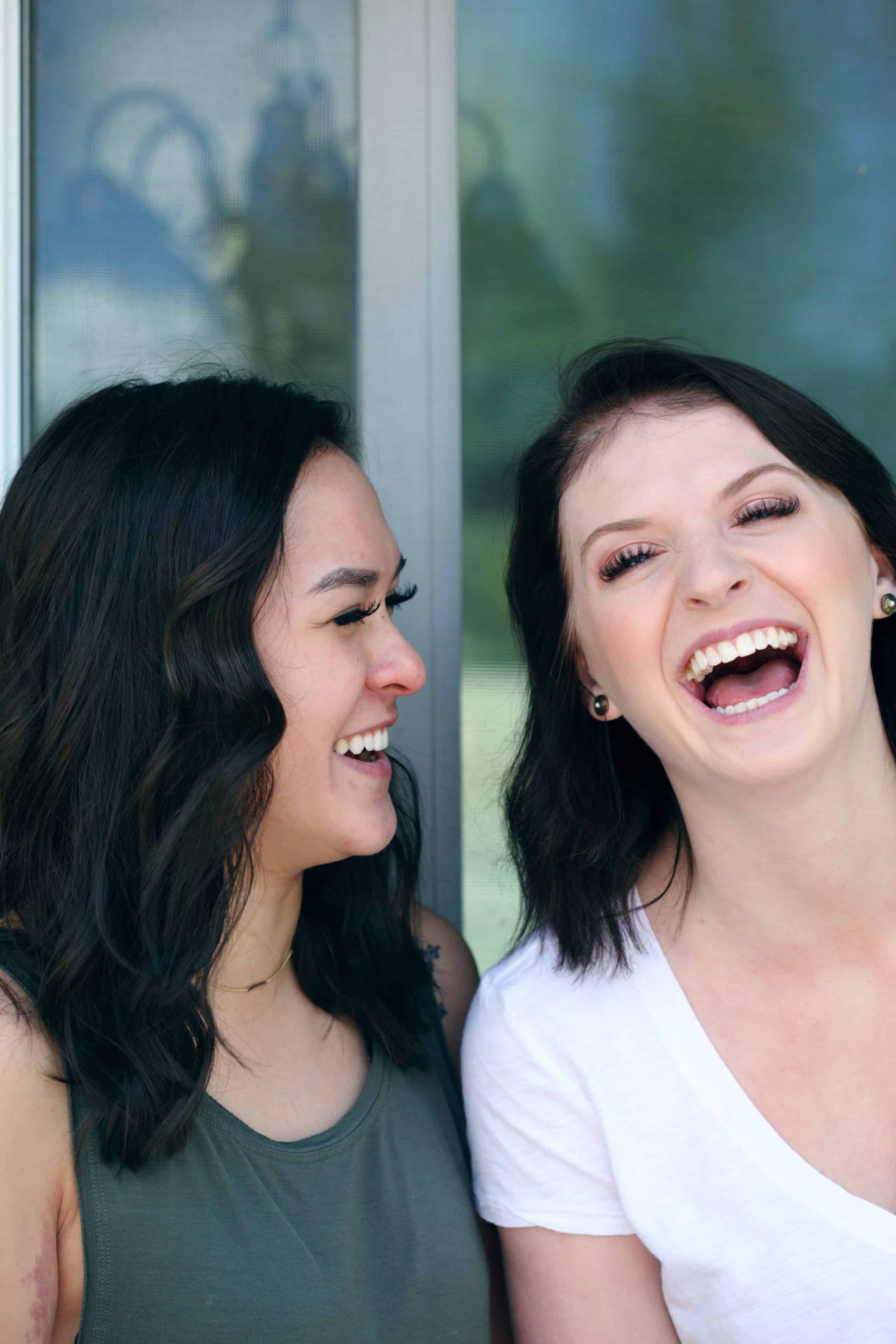 IMAGE: UNSPLASH
DISCLAIMER: This article may contain affiliate links, which means that if you click on one of the product links, I'll receive a small commission. This helps support the website and allows us to continue to make articles like this. Thank you for your support!