In such a tech-centric world, having your electronics charged continuously is more important than ever before. After all, our phones and laptops are our lifelines. We use them for work, for play, for connection, for emergencies, and more.
Having any one of them die at an inopportune time can be devastating. Luckily, companies have become committed to developing the best power banks we've seen, so that we can avoid this even when on the go. Read on for the top 10 largest power banks on the market today.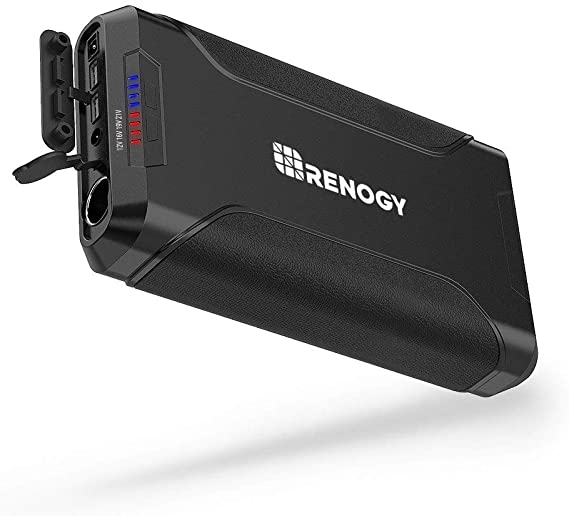 1. Renogy 72000mAh Laptop Power Bank
Providing up to 5 laptop charges and 18 phone charges, this power bank packs a serious punch! Thanks to its heavy-duty capacity, built-in safeguards, and included LED flashlight, it's perfect for everything from emergencies to simple forgetfulness.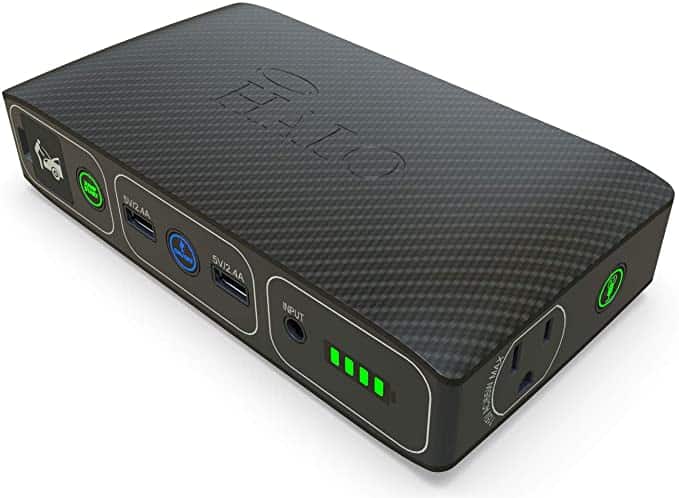 2. HALO Bolt 58830 mWh Charger
If you're serious about keeping your electronics charged and ready, look no further than this HALO Bolt power bank. Rated for almost 8 hours of laptop battery life and over 62 hours of talk time, it's definitely more effective than the battery packs of the past. It also comes with a LED flood light, a battery jump starter, jumper cables, and 2 USB chargers so you'll always be covered in cases of emergency.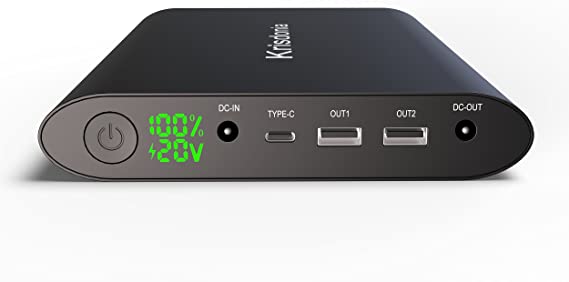 3. Krisdonia 50000mAh Laptop Power Bank
For the adventurers and outdoor enthusiasts out there, the Krisdonia power bank is an ideal option for you. It weighs only 2.55 pounds and can charge smartphones up to 18 times, ensuring easy charging even far from home. It's also incredibly durable and is covered by a one-year satisfaction and replacement warranty should it ever malfunction or become damaged.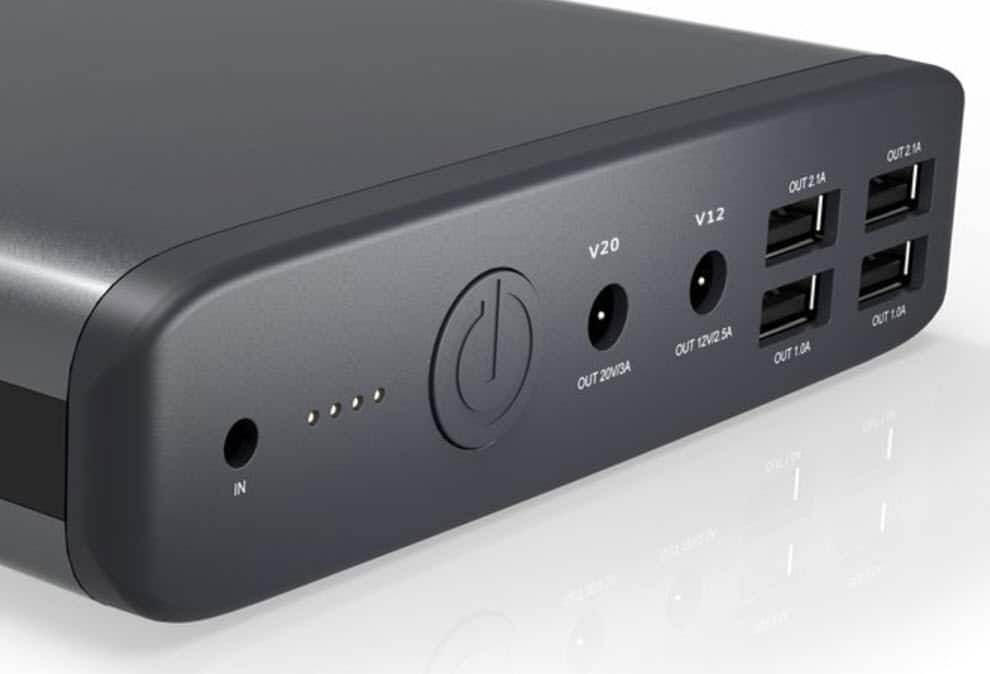 4. PowerOak External Battery Charger
Ultra high-capacity charging at 185Wh, this external charger can charge most phones up to 11 times and some up to 17 times. It is also built with some of the best safety technology around and with a sleek but sturdy aluminum shell, allowing you to use it again and again with no problems. Just be aware that it is not TSA approved.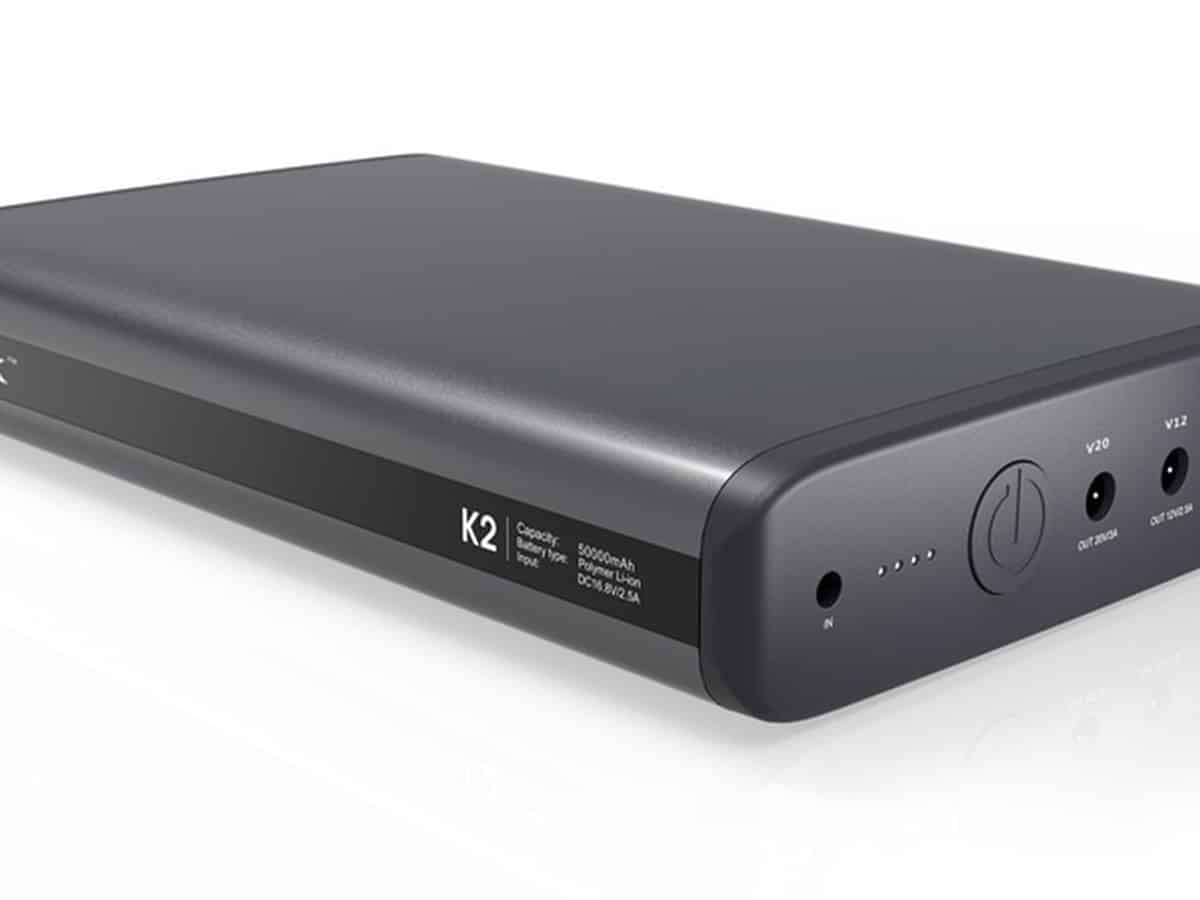 5. MAXOAK Laptop Power Bank
With a long-lasting 50000mAh capacity and an easy-to-carry silhouette, the MAXOAK backup charger will quickly become your best friend while camping, on road trips, or general travel. It also has four plugins that allow charging off all your essentials at once for a faster, better experience.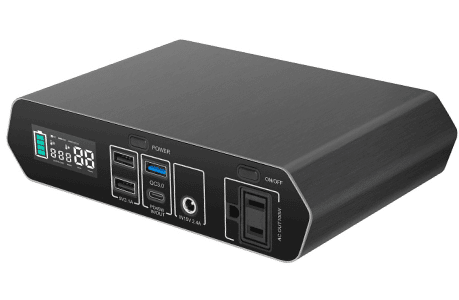 6. Panergy Portable Power Station
148Wh of power, universal compatibility, and PD 45W Fast Charging combine to create a power pack that can charge just anything you could want quickly and efficiently. It also features a full LCD display for easy charge tracking and solar charging, so you know you'll always be covered. Buy it here today.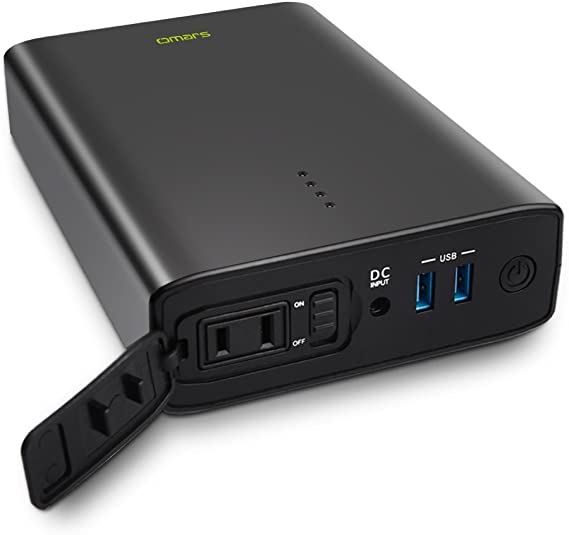 7. Omars Monster 40200mAh Power Bank
If the Omars power bank looks rugged and tough, it's because it is. With high input and output, it charges fast and guarantees your phone, laptop, game systems, and more will always be at full power whenever you need them. Just be sure to contact airlines before taking on your flight because it is not TSA-guaranteed due to its substantial capacity.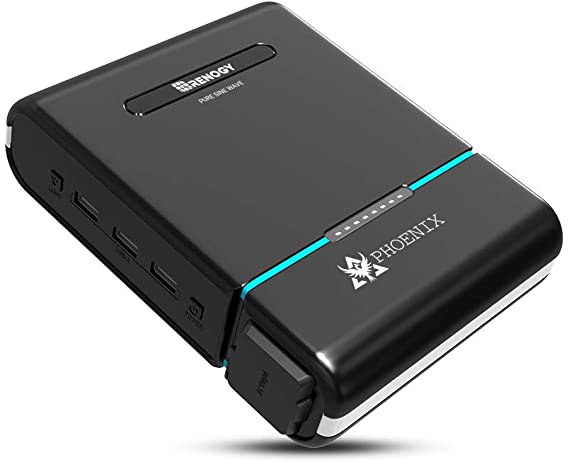 8. Renogy 45000mAh Power Bank
Renogy does it again with this power bank, giving users plenty of power while prioritizing portability and easy use. Thanks to its potential, it can charge some phones 11 times and iPads up to 4 times. It can also charge plenty else though, including desk fans and minifridges thanks to its Pure sine wave tech, making it an excellent portable charger overall.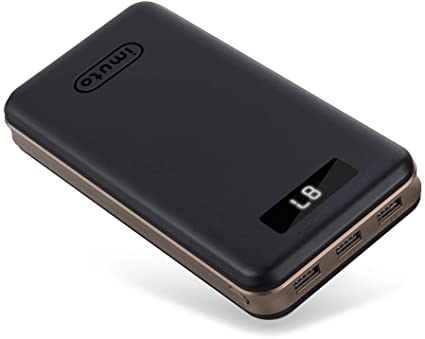 9. iMuto 30000mAh Portable Charger
While a significant step down from the previous entry on paper, the iMuto charger still packs plenty of punch and in a more minimalist package. It can power some phones up to 10.5 times (and quickly because of its quick charge tech) while also protecting them from over-charging and any possible short-circuiting. A smart digital screen also helps this option stand out by helping you easily track remaining power.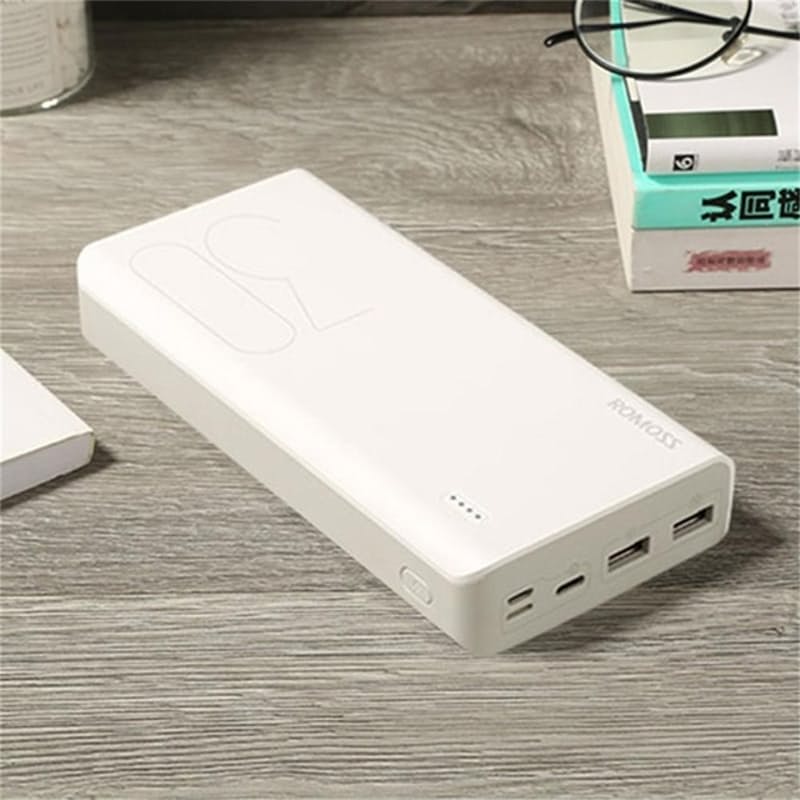 10. ROMOSS Sense 8+
Despite its lower power outlet and actually affordable price, the ROMOSS Sense8+ power bank checks off everything you should look for in a power bank. It has excellent charging capability, charging some phones over 12 times and a Switch up to 4 times, while also featuring a rapid recharge and all the safety bells and whistles. The one thing it's missing? A charging cable, oddly enough. Make sure you have your own before buying.
If you are interested in more technology-related articles and information from us here at Notilizer, then we have a lot more to choose from.