Everyone knows about wearable tech these days. Smartwatches, necklaces, and bracelets have become almost commonplace and, for many consumers, have lost a bit of their once eccentric appeal.
However, a different kind of techy jewelry is becoming increasingly available: hi-tech earrings. Curious about what that looks like and what they can do? Read on to learn more and discover 10 of the hi-tech earrings you need in your life.
1. Joule Earring Backings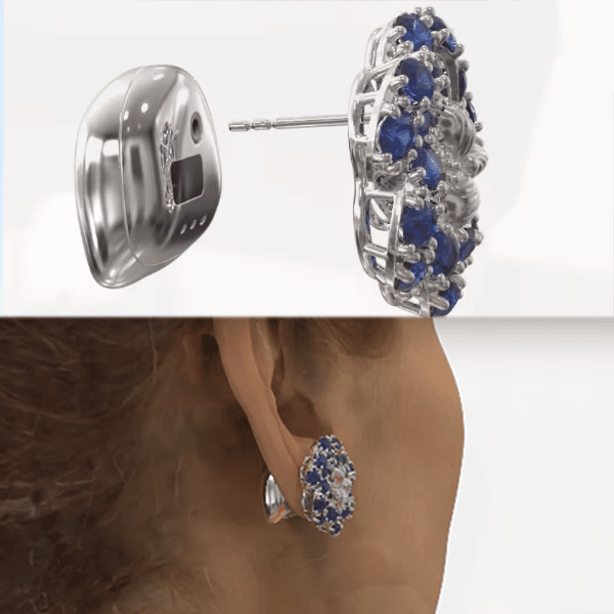 Do you want to know what's better than a pair of smart earrings? The answer is a pair of smart backings that can turn any earrings into smart earrings. That's precisely what this product does. Joule's are the first smart earring backings that can monitor your activity level, heart rate, and calories burned, all while allowing you to wear the normal, fashionable earrings you love.
They're not out quite yet, although they are very close to being in the customer's hands. If you want a pair, they're officially available for pre-order today at shopjoule.com. Are you looking to learn more first? Read all about them here.
2. IC ICLOVER LED Light Earrings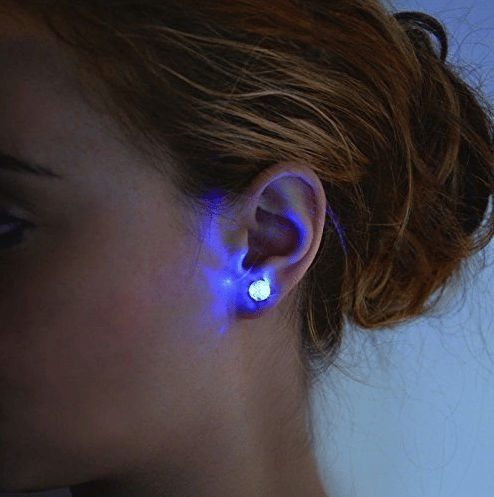 While not as exciting as Fitbit-Esque health tracking earring backs, these hi-tech earrings are still pretty cool. Appearing discreet (and even pretty) at first, these diamond stud earrings then suddenly turn a little more exciting with a slight pull of the post. They light up! Not only do they light up, but they also last for a pretty long while with a battery life of about 30 hours.
3. Teqnizan Smart Earrings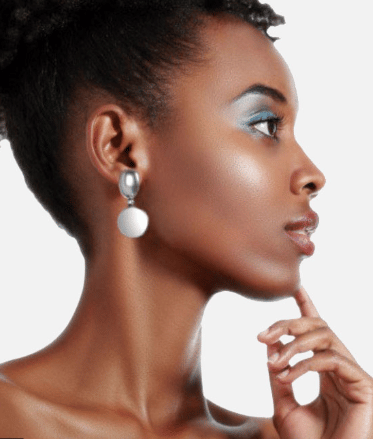 News around this brand's up and coming smart earrings is still pretty hush-hush despite their pre-order status. From what info is out there, they are meant to be earring, Bluetooth earbuds, and a wireless mic 3-in-1 that will allow women the tech they want in a stylish package. Personally, we're pretty excited about them.
4. Wantsies Anti-Lost Earrings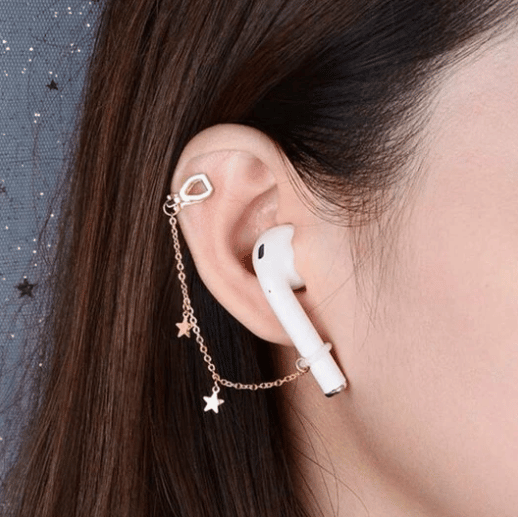 While not hi-tech earrings on their own, these Wantsies very quickly become hi-tech when you use them for their purpose. This odd product is actually a dangling chain earring that tethers your very expensive Airpods to your head, allowing you to stop worrying about losing them for once. Honestly, everyone with Airpods needs these.
5. Half Flower USB Earrings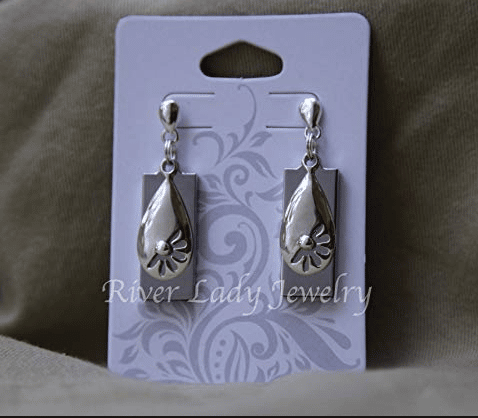 For those who are a little old-school and refuse to rely on Dropbox, these earrings should go straight to the top of your want list. At a glance, they look like pretty typical earrings, while in reality, they house a USB drive with full 16-gigabyte memory storage. Now you'll never have to worry about loosing your important files again. Well, as long as you save them.
6. Peripherii Smart Earrings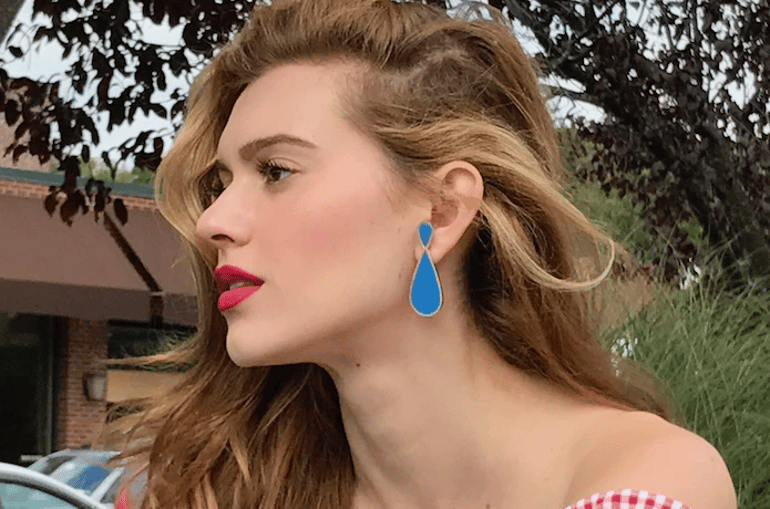 In a similar vein to Teqnizan's upcoming product, this pair of smart earrings promise to do it all. Posing as a stylish piece of jewelry, these Peripherii earrings have a built-in speaker and microphone so you can listen to all the music you want earbud free.
On top of that, though, they also harness voice assistants like Siri in a way no other product on the market has. Yes, your favorite robot helper is more accessible now than ever. Thanks, Peripherii.
7. Swings Electronic Earrings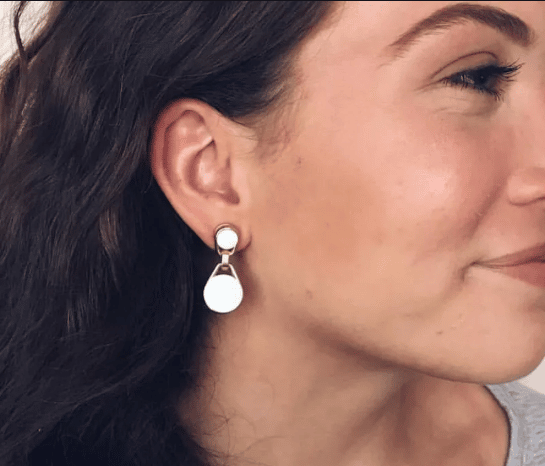 Music lovers rejoice; there is a pair of dedicated hi-tech earrings just for you. Unlike others on this list, these don't try to be anything overly fancy. They're all about the music, transforming from a pair of discreet and beautiful earrings into a high-quality set of earbuds. Just swing them into your ear and go.
8. Nova Headset Earring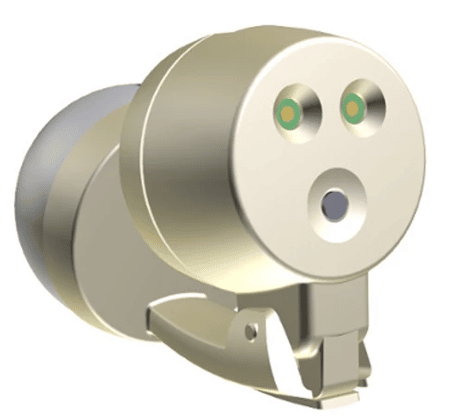 Just because they're smart earrings doesn't mean they have to look like them. The Nova headset enthusiastically agrees, looking like a pair of classic pearl earrings on the outside but functioning as a wireless headset on the inside. If you're worried about style, these are the hi-tech earrings for you.
9. Lobebeatz Wireless Speakers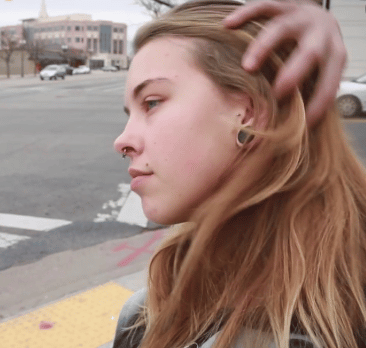 Pearls and dangly earrings are great and certainly have their place, but are there hi-tech options for the more alternative fashion crowd? Yes, and they come in the shape of the Lobebeatz! Combining all of the style and comfort of your favorite pair of plugs with the tech of Bluetooth speakers, they're sure to win you over in no time.
10. Contraceptive Earrings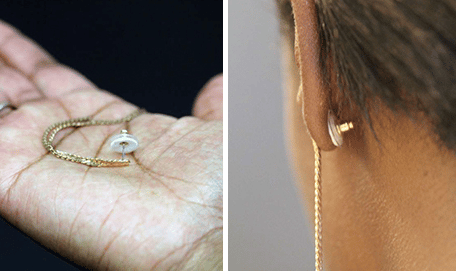 While not available or FDA approved yet, this just seemed too incredible not to include here. If Bluetooth speakers and activity tracking earrings are hi-tech, these are indeed the next generation.
Researchers at the Georgia Institute of Technology have actually prototyped a wearable jewelry birth control that functions similarly to our current patches but with a little more panache. There's still a lot of testing needed, but they are showing fantastic promise. Who knows, maybe this will become your contraceptive of choice someday?
If you are interested in more technology-related articles and information from us here at Notilizer, then we have a lot more to choose from.